News
NMDC calls for Government support for museum partnership working across the UK
1/2/2010
NMDC is calling on all major political parties to commit to sustained Government support for national-regional museum partnership working. It is also calling for a commitment to the continuation of support and funding for the Renaissance in the Regions programme, to ensure that regional museums can continue to work with national partners to deliver excellent museum provision across the UK.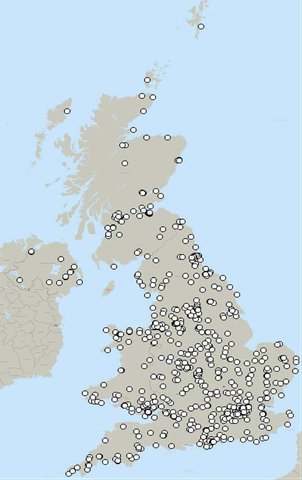 Partnerships between national and regional museums give people the opportunity to access national collections and benefit from a range of exhibitions, learning initiatives and community engagement projects. Working in partnership allows both national and regional museum partners to increase their audiences, develop innovative programmes, share expertise and develop their staff, as well as being a valuable way of maximising impact and resources.
NMDC has recently published findings of a research project which demonstrates the benefits of such partnerships. Key findings include:
Across 16 national museums the total number of projects undertaken with partners across the UK in 2008-9 was well over 1,600.
Loan activity is strong, with nearly 80% of survey respondents describing their loan service as good and sustainable.
There is good provision for learning, with three quarters of loans and exhibitions in 2008-9 supported by access to specialists in learning.
The research highlighted the importance of sustained government funding – in particular Renaissance in the Regions funding to build regional museum capacity,and Strategic Commissioning funding for museum education projects; and the value of partnerships with universities. The research concluded that the major barriers to the future development of partnership working include: diminishing financial resources; the lack of comprehensive data collection; and the absence of a UK-wide museum sector delivery strategy.
A project advisory group chaired by Diane Lees, Director-General of the Imperial War Museum, and including representatives from national and regional museums, the Museums, Libraries and Archives Council and the Heritage Lottery Fund developed 11 recommendations for national museums and other sector bodies to improve partnership working, focussing on 8 key areas:
Building collaborative partnerships
Working strategically
Sharing knowledge
Developing best practice
Making lending easier
Staff development
Joint advocacy
Recording partnership activity
The report was launched at the House of Commons on 12 January and introduced by Culture Secretary Ben Bradshaw MP, who said: "Partnerships between national and regional museums are a brilliant – and effective – way of sharing both individual items from collections and the expertise and experience that go with them." The event included a display of the 15th century Middleham Jewel which has been lent by York Museums Trust to the British Museum as part of a long-term partnership. Read more
(above) Map showing locations of regional museums with which NMDC member national museums worked in partnership on all types of activity in 2008-09.