Our members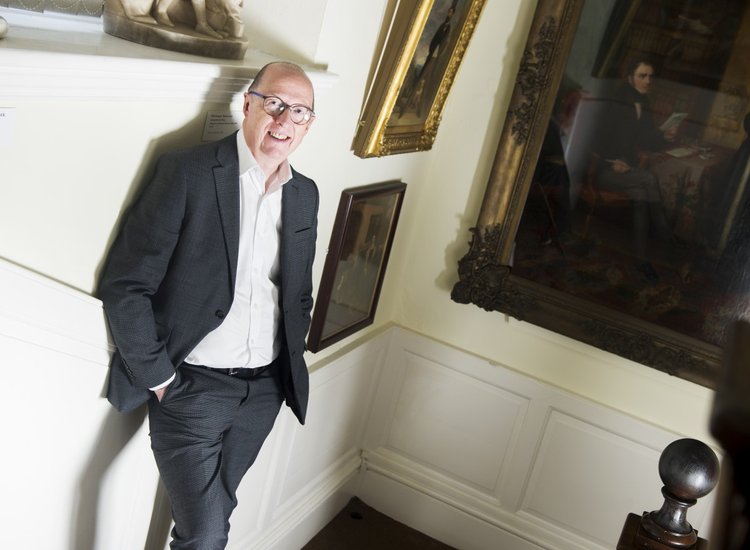 Andrew was appointed Director of Tullie House Museum and Art Gallery Trust in January 2016. He joined Tullie House in 2010 as Head of Collections and Programming and was instrumental in leading several gallery developments including the award winning Roman Frontier gallery and the development of Old Tullie House to redisplay the Pre-Raphaelite art collection. Andrew also managed the team that delivered many high-profile exhibitions such as the Artist Rooms exhibition of Anselm Kiefer in 2015. He also championed the learning team to win the Sanford Award for Heritage Education and led the fundraising campaign for the Crosby Garrett Helmet.
Andrew has developed the relationship with the British Museum so that Tullie House now benefits from loans, staff exchanges and education partnerships. He has also been responsible for creating a partnership with the Imperial Decree Museum in China.
Prior to working in Carlisle Andrew was Head of Cultural Services for Craven District Council in the Yorkshire Dales. Here he was responsible for creating a new department by combining museums, arts development and heritage services and for managing three volunteer-run museums.
Andrew started his career working on the natural history collections at Tyne & Wear Museum Service before moving to the Science Museum to work on the Wellcome medical collections. He became Keeper of the Boot & Shoe Collection at Northampton Museum & Art Gallery in 1988 and Curator/General Manager of the Norfolk Rural Life Museum in 1994. Whilst in Norfolk he managed the £4m capital redevelopment of the site which led a 40% increase in visitor numbers.
Andrew was born in South Shields and educated at the University of Leicester; he has post-graduate diplomas in Museum Studies and Management & Leadership. He is a Fellow of the Museums Association, Director of the Yorkshire Dales Landscape Research Trust and was appointed a Director of the newly established Sunderland Culture in 2016 and was formerly Chair of Cumbria Museum Director's Group.
» Back to list of NMDC members