Jobs
Details: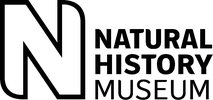 Location:
South Kensington
Category:
Financial

Salary:
£25,195 per annum plus benefits
Contract type:
Contract
P
Hours:
FT
Telephone:
020 7942 5000
Financial Accounts Assistant
The Natural History Museum is one of the world's leading museums, internationally recognised for its dual role as a centre of excellence in scientific research and as a leader in the presentation of natural history through exhibitions, public programmes, publications and the web.

The Museum is a diverse organisation primarily funded by Government grant-in-aid, undergoing an exciting change through commercial growth, development and new technology. Income generating activities include ticketed exhibitions, science research and consultancy, retail and catering.

The role of the Financial Accounts Assistant is to assist and support the Financial Accountant in their duties, primarily in the areas of account reconciliations, fixed assets, cash management, VAT, year-end accounts and audit preparation. This role will also support the Finance Operations and Management Accounts departments in some of their duties. For candidates intending to study for an accountancy qualification, funding requests to Organisational Development and five days' study leave will be supported.

Key areas include monthly and year end reconciliations, assisting with fixed asset management including recording items, producing monthly reports and identifying improvements in the process and service offered to Museum departments and administration of tax including VAT and Gift Aid. You will also assist with cash management including foreign exchange, carry out checks on gift vouchers, cheques, valuables books and receipt books and prepare bank payments and journals for interest and bank charges.

To be successful, you will have a good understanding of finance operations and accounting with prior experience in a finance role. Strong Microsoft Excel experience and skills is a must and it is a desirable aspect of the role to be part qualified or studying towards an accountancy qualification, and for the applicant to have an understanding of charity VAT and tax matters.
Museum Website: https://careers.nhm.ac.uk/templates/CIPHR/jobdetail_310.aspx