Jobs
Details: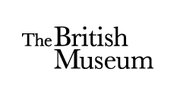 Location:
Bloomsbury
Category:
Curatorial

Salary:
£26,117 per annum
Contract type:
Contract
Temporary
Hours:
Full time
Telephone:
02073238299
Catalogue Coordinator (Terminology)
About the role:
The British Museum is seeking a Catalogue Coordinator (Terminology) to join the Collection Projects and Resources department. This fixed-term role will work directly on controlled terminologies in the British Museum's collection database (MI+), to maintain effective documentation and support information retrieval by Museum staff and members of the public.
The British Museum's controlled terminologies have been developed in-house. Terminology records need to be updated and authorised by documentation specialists, on a continual basis, for example as curators create new terms during cataloguing work.
This temporary post has been created to address a backlog of unauthorised terms. It will involve checking and authorising candidate terms, integrating them with existing terms and ensuring consistent usage across the collection, in consultation with relevant curators and other staff members.

Key areas of responsibility:
• To check and authorise candidate terms under the overall guidance of the Catalogue Manager (e.g. places, object names and ethnic names)
• To ensure consistency with existing terms, avoiding duplication of terms
• To identify the appropriate place in the hierarchical structure of the relevant terminology
• To consult relevant curators and other members of staff as needed
• To edit object records as required to ensure consistent usage of terms across the collection, in consultation with relevant curators
.
About you:
• Degree or equivalent experience in a subject area of relevance to the British Museum collection (e.g., archaeology, anthropology)
• Ability and experience with museum database systems, including an understanding of controlled terminologies.
• Documentation or cataloguing role (paid or voluntary) within a museum or collection context
• Ability to communicate effectively with colleagues; ability to work independently; patience; attention to detail.
• Experience of managing database terminology records
• Experience using MuseumIndex+

About the British Museum:
Founded in 1753, the British Museum's remarkable collection spans over two million years of human history and culture. The Museum is one of the leading visitor attractions and its world-famous collection includes the Rosetta Stone, the Parthenon sculptures, Egyptian mummies, the Admonitions Scroll, and the Amaravati sculptures.

The Museum offers a competitive benefits package including:
• Membership of the civil service pension scheme
• Free entry to a wide range of museums and exhibitions
• Participation in private and public Museum activities, including talks by leading curators from around the world and behind-the-scenes opportunities to learn how museums care for and manage their extraordinary collections.
• Generous annual leave allowance
• Interest-free travel, bicycle, and rental deposit loans
• Professional and personal development opportunities
• Employee Assistance Programme
• Discounts on food and gift shop purchases
Additional details:
For more information about this role, please see the job description.
If you have any additional needs that we should be aware of in order to support you with your application, please provide details to [email protected].
The British Museum is committed to promoting equality of opportunity for all staff and job applicants. We aim to create a working environment in which all individuals can make best use of their skills, free from unlawful discrimination or harassment. We value the benefits that a diverse workforce brings to a museum which represents world culture. The Museum is committed to ensuring that no job applicant suffers unlawful discrimination because of any protected characteristics. Our recruitment procedures aim to ensure that individuals are treated fairly because of their relevant knowledge, skills and experience.
The Museum adheres to the HMG Baseline Personnel Security Standard (BPSS) for pre-employment screening of Civil Servants.
Museum Website: https://bmrecruit.ciphr-irecruit.com//templates/CIPHR/jobdetail_7008.aspx