Jobs
Details: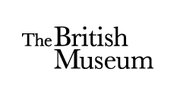 Location:
Bloomsbury
Category:
Security

Salary:
£31,365 per annum
Contract type:
Contract
Permanent
Hours:
Full time
Telephone:
02073238396
Control Room First Line Manager
The Visitor and Security Services Department (VSS) works across the Museum to ensure our visitors are able to make the most of their visit. Whether it is managing public safety, selling tickets to exhibitions, providing information on the Museum's collection or patrolling the Museum to make sure it is safe and secure, our staff are focused on delivering an excellent experience for every visitor and to provide security for the Museum, staff, visitors and one of the most important collections in the world. We are looking for professionals with a commitment to high quality visitor and security services to join our team. The British Museum is the UK's leading visitor attraction and welcomes over 6 million visitors a year.

This is an exciting time to join a dynamic and developing Department where you will play your part in delivering a world class service. A full overview of the VSS department at the Museum can be found here https://www.britishmuseum.org/about-us/jobs/vacancies-visitor-and-security-services-department

What are the key responsibilities of the Control Room First Line Manager role?

As a Control Room First Line Manager you will play a key role in ensuring the safety and security of the UK's number one visitor attraction, protecting the Museum, its visitors, staff and collection. Managing a team of Control Room Officers you will ensure that the control room service is professional and proactive, technology is fully utilised and updated, all while managing operational responsibilities and developing and managing your team.

What might a normal day look like?

You will manage your team in proactively utilising all control room technology, protecting the Museum and providing clear direction. This will involve effective planning and coordinating of resources, managing security, fire and safety systems, making operational decisions and managing emergency situations and team performance, all aimed at providing a safe, secure and fulfilling environment for the Museum's visitors.

The ideal candidate will be a Security Services professional whose skills and experiences are:

Line and operational management
Managing safety, security and emergency responsibilities
Identifying and improving operational delivery with strong attention to detail
Motivating a diverse team
Strong communication skills
Knowledge of control room technology systems
This role works on a 4 days on, 4 days off, 4 nights on, 4 nights off working pattern across 7 days a week (12 hours per shift, 42 hours average per week)

The British Museum is committed to equal opportunities and to providing employees with a work environment free from discrimination and harassment, and we encourage applicants from all backgrounds.

We offer a competitive benefits package including:

Membership of the civil service pension scheme
Generous annual leave allowance
Free entry to a wide range of museums and exhibitions
Interest-free season ticket loan
Professional and personal development opportunities
Employee Assistance Programme
Discounts on food and gift shop purchases
Additional details

Interview: the interviews for this role will take place between 8-12 January 2024. Please only apply if you will be available to interview during this period. The interview will consist of competency based questions as well as a short written test

Start date: it is anticipated that this role would start in February/ March 2024.

Apply today for a chance to help shape the future of the VSS department at the UK's number one tourist attraction.

The Museum adheres to the HMG Baseline Personnel Security Standard (BPSS) for pre-employment screening of Civil Servants.
Museum Website: https://bmrecruit.ciphr-irecruit.com/templates/CIPHR/jobdetail_7081.aspx