Jobs
Details: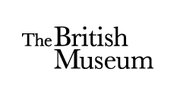 Location:
Bloomsbury
Category:
Buildings and facilities

Salary:
£46,742
Contract type:
Contract
Permanent
Hours:
Full time
Telephone:
020 7323 8000
Special Projects Manager FM: Engineering
Special Projects Manager FM: Engineering
Estates and Capital Projects Department
Full-time
Permanent
£46,742 per annum
Application deadline: 12pm (midday) on 4th December 2023

About the role:

Join the British Museum in this unique new role supporting a new programme of masterplan and critical projects while supporting the museum to around 6 million visitors annually. This is a crucial role, involving working closely with senior stakeholders, supply-chain partners, and the support teams across the museum.

To manage planned and reactive project work that supports technical services delivery and enhances the engineering excellence and resilience of the Museum estate. The projects will be varied and include asset refurbishment and renewal, packaged M&E and Life and Fire Safety maintenance and improvement works, step in/defect management of maintenance and technical services, client project management of major maintenance activities (e.g. electrical testing).

The types of project vary in scope and scale, and will range from a typical budget thresholds of £15K to £25k and over £25K.

You will be responsible for providing technical engineering advice as necessary to ensure that all work is carried out efficiently, to the required quality, time, and budget constraints and in accordance with legal and statutory requirements, to ensure compliance with the latest CDM regulations and Health and Safety standards.

Key areas of responsibility:

To manage and deliver FM engineering projects according to best practice project management standards, the RIBA Plan of Work, and using the Museum's Project Management methodology, from inception to completion and final handover to the Client.
The post-holder will work on projects across the Museum's property portfolio, including: the Bloomsbury estate, Orsman Road and BM_ARC.
To develop, manage and coordinate internal and external project stakeholder teams in support of projects. This includes coordinating the work of specialist project teams which will include personnel from external consultants, FM contractors, curatorial teams and other Museum staff to ensure that projects are completed in accordance with the original brief.
To establish procurement routes, and procure the services of, to liaise with and/or manage external consultants and suppliers, and ensure that proposed procurement strategies satisfy the Museum procurement rules.
To manage projects sensitively, taking account of the Bloomsbury estate listed building status (Grade I, Grade II and Grade II*) and ensuring that appropriate consents are obtained, appropriate methods of construction are used, and that the existing aesthetic of the building is not compromised. To ensure compliance with all statutory requirements including, listed building consents.


To manage the evaluation, selection and use of innovative technologies including energy saving and sustainable measures in support of nominated projects, ensuring a fit with overall building and estate strategies and due consideration of the trends within the industry.
To prepare and monitor programmes of works to ensure that works are completed in accordance with the programmes and within the agreed cost limits. Proactively manage and resolve any under-performance issues that may arise.
To oversee the application of VFM techniques (e.g. whole life-based design, value management, post occupancy evaluation) and to assist in their review and development. Ensure that issues are flagged up to the relevant stakeholders in a timely fashion so that all requirements are taken into account before decisions are made.




About you:

You will have excellent management skills, maintaining oversight of the properties, budgets, several professionals. Working on highly technical projects, you will have a keen knowledge of legislative requirements for buildings, Building Information Management, and ideally have an understanding of building conservation.

You will have strong experience of client-side Property Management of high profile, public facing Capital Projects in a leading public institution or similar large organisation. You will work well in an environment which is susceptible to changes. Working in a fast-paced environment, you will ensure that deadlines are met. As a managerial role, you will have had prior experience managing teams and projects.

About the British Museum:

Founded in 1753, the British Museum's remarkable collection spans over two million years of human history and culture. The Museum is one of the leading visitor attractions and its world-famous collection includes the Rosetta Stone, the Parthenon sculptures, Egyptian mummies, the Admonitions Scroll, and the Amaravati sculptures.

The Museum offers a competitive benefits package including:

Generous annual leave allowance (25 annual leave + 2.5 privilege days)
Generous civil service pension (employer contribution of 27.1%)
Professional and personal development opportunities, including further education programme opportunities (funding and study leave) aligned to role's responsivities and department service offer
Working in the heart of Bloomsbury, London in the new World Conservation and Exhibition Centre (WCEC)
Participation in private and public Museum activities, including talks by leading curators from around the world and behind-the-scenes opportunities
Free entry to a wide range of museums and exhibitions
Interest-free season ticket loan
Discounts on food and gift shop purchases
Additional details:

If you have any additional needs that we should be aware of in order to support you with your application, please provide details to [email protected].

The British Museum is committed to promoting equality of opportunity for all staff and job applicants. We aim to create a working environment in which all individuals can make best use of their skills, free from unlawful discrimination or harassment.
Museum Website: https://bmrecruit.ciphr-irecruit.com//templates/CIPHR/jobdetail_7052.aspx