Jobs
Details: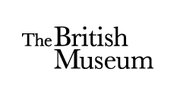 Location:
Bloomsbury
Category:
Events

Salary:
£26,922 plus 5% allowance
Contract type:
Contract
Permanent
Hours:
Full time
Telephone:
0207323839
Membership and Supporter Events Coordinator
Membership and Supporter Events Coordinator
Advancement
Full-time
Permanent
£26,922 per annum, plus 5% responsibility allowance

Application deadline: 12pm (midday) on Friday 19th August

The main purpose of the role is to be responsible for developing the Membership events programme, under the guidance of the Membership and Supporter Events Manager. The Membership events programme

Key areas of responsibility:

Work with the Membership and Supporter Events Manager to design an appropriate annual event schedule, considering how best to engage Members during the year and alignment with the Museum's programme of exhibitions

Ensure events are planned and delivered to a set budget

Work with the Membership and Supporter Engagement Manager and Coordinator to agree how events will be communicated to Members, including providing copy

Liaise with speakers regarding promotional literature and publicity photography.

Manage event contractors where relevant

Event planning including preparing event briefs and risk assessments as appropriate
Coordinating, developing, managing, delivering and evaluating each event

Prepare ticket briefs for the Membership Services team and ensure events are set up on the relevant ticketing platform

Brief the Web Team to ensure events are promoted via the Museum website

Ensure events are booked into the central bookings diary and other key diaries

Produce regular reports as to who is attending Membership events, in order to help inform programming decisions.

Liaise with Operations, Facilities Management and other museum departments to ensure appropriate support is provided for events.

Undertake any additional duties that are required as and when they arise.

About you:

With a degree or equivalent, the successful candidate will have previous experience coordinating both large and small events that would include experience of following relevant legislation and health and safety and risk guidance, including preparing risk assessments. Highly organised, with excellent planning skills and strong understanding of event design, development, delivery and review, you would have worked in multi-task contexts. You will be a confident user of software packages such as Word, Excel and PowerPoint.

About the British Museum:

Founded in 1753, the British Museum's remarkable collection spans over two million years of human history and culture. The Museum is one of the leading visitor attractions and its world-famous collection includes the Rosetta Stone, the Parthenon sculptures, Egyptian mummies, the Admonitions Scroll, and the Amaravati sculptures.

The Museum offers a competitive benefits package including:

Membership of the civil service pension scheme
Free entry to a wide range of museums and exhibitions
Participation in private and public Museum activities, including talks by leading curators from around the world and behind-the-scenes opportunities to learn how museums care for and manage their extraordinary collections
Generous annual leave allowance
Interest-free travel, bicycle, and rental deposit loans
Professional and personal development opportunities
Employee Assistance Programme
Discounts on food and gift shop purchases
Additional details:

For more information about this role, please see the job description.

The British Museum is committed to promoting equality of opportunity for all staff and job applicants. We aim to create a working environment in which all individuals can make best use of their skills, free from unlawful discrimination or harassment. We value the benefits that a diverse workforce brings to a museum which represents world culture. The Museum is committed to ensuring that no job applicant suffers unlawful discrimination because of any protected characteristics. Our recruitment procedures aim to ensure that individuals are treated because of their relevant knowledge, skills and experience.

We are currently piloting a flexible way of working that allows our employees to work remotely in a way that suits them and the organisation. We welcome questions and conversations at interview stage about how flexible working could work for you.

The Museum also adheres to the HMG Baseline Personnel Security Standard (BPSS) for pre-employment screening of Civil Servants.
Museum Website: https://bmrecruit.ciphr-irecruit.com/templates/CIPHR/job_list.aspx