Jobs
Details: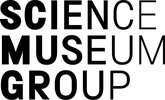 Location:
Wroughton
Category:
Collections Care
Conservation

Salary:
£20,730 per annum
Contract type:
Contract
Contract
Hours:
Full time
Telephone:
01904 685750
Collections Project Officer
About us

The National Collections Centre (NCC) is based in Wroughton, Swindon. In spring 2019 construction began on a new home for more than 300,000 historic objects from the Science Museum Group (SMG) collection. The new storage building, known as Building ONE, will transform how we manage, care for, and share our collection with the world, ensuring these historic objects continue to inspire future generations.


The NCC Moves Team sits within the Science Museum Group's wider One Collection Project. This project is revolutionising public access to one of the most significant scientific collections in the world.


We are now recruiting for 4 x Collections Project Officers to join the existing NCC Moves team, working 35 hours per week on fixed-term contracts until December 2023.


About the role

As one of a team of Collections Project Officers, you will document, hazard survey, condition assess and photograph approximately 25,000 objects already stored at the NCC. You will also assist with the preparation, packing and transport of approximately 12,000 objects across the NCC site and into Building ONE. You will be working primarily with SMG's larger objects, ranging in size from aircraft and vehicles to television sets and cameras.


You will follow a rapid inventory workflow that will account for every object in these collections and ensure there is a core database record on the collections database. You will be using barcode scanning technology and one of the world's leading museum collections management software to track and catalogue a very diverse collection.


This role offers a unique opportunity to work as part of a fast-paced team gaining practical experience working with one of the world's greatest science, technology, and medicine collections. You will also be crucial in making the collections stored at the National Collections Centre available digitally through the Science Museum Group's Collections Online portal.


About you

Joining us you will have knowledge and experience of documenting a museum and/or science and technology collection. You will have excellent attention to detail alongside the ability to work efficiently with desire to maintain consistent high standards. You will be able to work well as part of a multi-disciplinary team, with the ability to communicate effectively with colleagues to ensure you can work together to meet deadlines.


You will have relevant experience of object handling and packing, as well as an understanding of collections care and preventive conservation. Crucially, you will be able to assist with the manual movement of our collections, using manual handling techniques and equipment effectively, for example trolleys.


Applying

View the Vacancy Information Pack listed under 'Attachments' on the vacancy listing on our website for more details about the role and the application process, or click 'Apply Online' to submit an application.


What we offer

The Science Museum Group (SMG) is here to inspire futures. As the world's leading group of science museums, we share our unparalleled collection spanning science, technology, engineering, mathematics and medicine with over five million visitors each year. Joining us as an employee, you will have the opportunity to develop your career in a world-class museum group.  We know work/life balance and wellbeing is crucial to our colleagues, so we currently offer up to 25 days annual leave in addition to bank holidays; BUPA medical and dental care; employee assistance programme; enhanced contributory pension; enhanced occupational sick, maternity, paternity and adoption leave and career breaks.


'Open for All' is one of the Science Museum Group's five core values and sets out our important aspiration to be a place for everyone. As a national museum group, we have an ability to reach a wide and diverse population of audiences, colleagues and partners through our geography and scale.


We are working hard to understand our organisation better and to foster a culture that recognises and values different backgrounds, mindsets, skills, experience, knowledge and expertise. By having greater diversity, we believe that we will be a stronger and better organisation and ultimately will be able to inspire more futures. We therefore welcome applications from those who bring difference.
Museum Website: https://ce0111li.webitrent.com/ce0111li_webrecruitment/wrd/run/ETREC107GF.open?VACANCY_ID%3d7703198kn2&WVID=7271880URt&LANG=USA