Jobs
Details: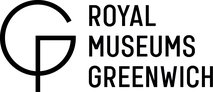 Location:
Greenwich
Category:
Education

Salary:
£406.25 per month
Contract type:
Contract
Permanent
Hours:
Part time
Telephone:
02083128576
GCSE Astronomy Teacher (Part Time)
The Royal Observatory Greenwich offers GCSE Astronomy classes for students in full-time education on Saturday and Sunday mornings from mid-September to late May. The course covers the syllabus in one year. Class sizes typically range from 28-32 students, with students drawn from local schools. Ability levels are mixed.

The post-holder will set and mark homework and other assessments, enabling grades to be predicted and assigned if an examination is not possible. The course content must be taught over 30 classes/weeks. Time not spent teaching must be used to prepare for your class, produce or update course materials, mark homework, carry out administration, attend meetings or fulfil other duties associated with the role. Much of this time can be worked off-site.

Key Responsibilities

- Teach 30 GCSE Astronomy classes at the Royal Observatory Greenwich from 10.00-12:30 on Sunday mornings or using Microsoft Teams/Classroom, as specified in the teaching schedule.
- When working on site, arrive in a timely fashion to prepare for the start of class and leave the classroom in the same state you found it.
- Deliver replacement classes at other times on other days in response to scheduling difficulties.
- Spend non-teaching hours preparing teaching materials, marking homework, carrying out administration, attending meetings or fulfilling any other duties associated with the role.
- Assist with an observation evening provided for the class (weekday evening).
- Ensure all course materials, including course specifications, lesson plans, PowerPoint presentations and student hand-outs, are up-to-date and backed up on Microsoft Classroom where students and the second GCSE Astronomy Teacher can access it whether they are working from home or onsite.
- Ensure all student e-mail communication is confidential in compliance with GDPR.
- Liaise with your line manager or the Learning Operations Officer to communicate any needs you might have for the upcoming weekend.
- Attend meetings with your line manager to discuss issues related to the course, personal appraisals, and administration.

Salary: £4,875 per annum, pro rata of £27,000. This equates to £406.25 per month during term time months.

You will work 6.5 hours per week during the term time months from 1 September to 31 May each year but will be required to take at least a quarter of accrued annual leave during the period from 1 June to 31 August each year, with the balance of that period to be taken as unpaid leave.

The successful candidate will need to take up the position before 11th September 2022.

For the full job description and to apply, please visit our website.
Museum Website: https://app.vacancy-filler.co.uk/salescrm/Careers/CareersPage.aspx?e=LMo8nnTwYNZiFk7hi8KgWK27LiYDRTJjf8NLXcc-go-yE0j9ik6y1GEyheYC7BJXtbeZfMMRnVI&iframe=True&iframe=false