Jobs
Details: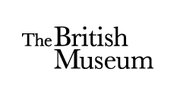 Location:
Bloomsbury
Category:
Legal

Salary:
£27,468 per annum
Contract type:
Contract
Contract
Hours:
Full time
Telephone:
020 73238396
Paralegal
Resources
Full-time
Fixed-term (12 months)
£27,468 per annum
Application deadline: 12pm (midday) on 7 July 2022

About the role:

This is an exciting and unique opportunity for a paralegal to join the Legal Services team at The British Museum, gaining wide-ranging experience in an established in-house team.

The successful candidate will assist colleagues in Legal Services with the provision of legal advice to the Museum, provide organizational support, and will implement systems and processes, working closely with colleagues in the team and across the Museum more widely.

We are a supportive and motivated team and will work with the successful applicant to develop their legal and professional skills during their time at the Museum.

Key areas of responsibility:

Working with colleagues in Legal Services to prepare accurate and timely responses and advice.
Legal research tasks and briefing notes.
Implementing new or improved systems.
Acting as a first point of contact for routine queries relating to contracting (including e.g. how to sign documents).
Assisting in the development and dissemination of template legal documents.
Being the point of contact for legal suppliers, assisting with fee estimates, processes and invoices.
Document management and filing for historic and future Legal Services work.
Assist with large-scale Legal work (e.g. litigation bundles, due diligence exercises etc.).
Any other duties that may be required from time to time.

About you:

Law degree or equivalent qualification.
Previous work experience as a Paralegal/ Legal Executive.
Experience of advising on matters of English law, commercial law and contract management.
Knowledge of litigation, risk management and dealing with sensitive matters.
Excellent administration and a proactive team member.
Great communication, both verbal and written, with strong attention to detail, organised and able to work to tight deadlines in a flexible way.
Museum Website: https://bmrecruit.ciphr-irecruit.com//templates/CIPHR/jobdetail_4123.aspx