Jobs
Details: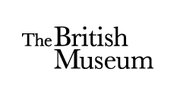 Location:
Bloomsbury
Category:
Administration

Salary:
£23,032
Contract type:
Contract
Temporary
Hours:
Full time
Telephone:
+442073238000
Administrator
Collection Projects and Resources
Full-time
Fixed-term (until 10th February 2023)
£23,032 per annum
Application deadline: 12pm (midday) on 6th July 2022

About the role:

The British Museum is seeking an Administrator to join the Collection Projects and Resources department. The main purpose of the role is to work within the administrative teams distributed across departments in the collections and public engagement directorate providing administrative support.

Key areas of responsibility:

For designated departments support administration of:
•purchasing and financial administration (e.g. expenses, raising purchase orders).
•internal reporting
•public enquiries (including FOI requests and export licensing).
•manage travel bookings.
•health and safety and fire safety compliance, including fire warden duties as appropriate.
•managing facilities, and equipment.
•facilitating and supporting events for the Collections Directorate.
•administration of department meetings including communications.
•filing, document management, photo orders.
•supporting staff in the use of self-serve HR systems as and when needed.
•providing general administration support to the team.
•undertake additional duties as required.



About you:
•Education: five GCSEs or equivalent qualifications including Maths and English.
•Specific technical/professional skills & experience: ability to maintain effective administrative procedures; ability to synthesise and report on information orally and in writing; confident user of ICT; experience of financial administration.
•Work experience: administrative assistant.
•Specific managerial skills: excellent organisational skills; ability to manage competing demands, changing priorities and requirements; attention to detail.
•Specific interpersonal skills: excellent communications skills, both written and verbal; effective interpersonal skills; diplomatic; flexible approach to changing priorities and requirements.

About the British Museum:

Founded in 1753, the British Museum's remarkable collection spans over two million years of human history and culture. The Museum is one of the leading visitor attractions and its world-famous collection includes the Rosetta Stone, the Parthenon sculptures, Egyptian mummies, the Admonitions Scroll, and the Amaravati sculptures.



The Museum offers a competitive benefits package including:
•Membership of the civil service pension scheme
•Free entry to a wide range of museums and exhibitions
•Participation in private and public Museum activities, including talks by leading curators from around the world and behind-the-scenes opportunities to learn how museums care for and manage their extraordinary collections
•Generous annual leave allowance
•Interest-free travel, bicycle and rental deposit loans
•Professional and personal development opportunities
•Employee Assistance Programme
•Discounts on food and gift shop purchases

Additional details:

For more information about this role, please see the job description.

If you have any additional needs that we should be aware of in order to support you with your application, please provide details to [email protected]

The British Museum is committed to promoting equality of opportunity for all staff and job applicants. We aim to create a working environment in which all individuals can make best use of their skills, free from unlawful discrimination or harassment. We value the benefits that a diverse workforce brings to a Museum which represents world culture. The Museum is committed to ensuring that no job applicant suffers unlawful discrimination because of any protected characteristics. Our recruitment procedures aim to ensure that individuals are treated because of their relevant knowledge, skills and experience.

We are also currently piloting a flexible way of working that allows our employees to work remotely in a way that suits them and the organisation. We welcome questions and conversations at interview stage and how flexible working could work for you.

The Museum adheres to the HMG Baseline Personnel Security Standard (BPSS) for pre-employment screening of Civil Servants.
Museum Website: https://bmrecruit.ciphr-irecruit.com//templates/CIPHR/jobdetail_4013.aspx