Jobs
Details: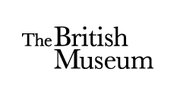 Location:
Reading
Category:
Buildings and facilities

Salary:
£35,485 - £38,783 per annum
Contract type:
Contract
Contract
Hours:
Full time
Telephone:
02073238396
Logistics and Control of Works Officer
Logistics and Control of Works Officer
Property and Facilities Management
Full-time
Fixed-term (3 years)
£35,485 - £38,783 per annum
Application deadline: 12pm (midday) on Friday 19 August 2022

About the role:

The British Museum Archaeological Research Collection (BM_ARC) in Shinfield, Reading is a new build storage facility for the Museum's world-famous research collection and we are looking for a dynamic Logistics and Control of Works officer to assist the British Museum in ensuring that work and maintenance activities at the new site are safely controlled, coordinated and communicated.

This is an exciting opportunity to contribute to the planning and management of logistical arrangements and contractor and works management procedures at the British Museum Arc site. It is envisaged that there will be a focus on a number of enabling building projects/refurbishments and fit out activities and the post holder will be required to support the British Museum's operational teams in safety coordinating and monitoring the activities of a number of teams working on site to ensure that H&S compliance and safe working systems are in place and followed.

Key areas of responsibility:

Contribute to development of procedures for coordinating work activities on site following site handover at Practical Completion.
Manage and resolve issues with conflicting demands of shared spaces and escalate issues as appropriate, including but not limited to welfare, circulation and storage areas.
Liaise with the Facilities Manager for the Outstations, FM Contractors, other third party contractors and Collection Moves Manager and Security team in the programming of contractor visits and deliveries.
Develop and manage an accessible system for bookings transport slots and deliveries onsite including loading points
Monitor Contractors working on site and assist with safety audits.

About you:

Educated to degree level or equivalent experience
NEBOSH or other relevant H&S / construction related qualifications
Technical knowledge of H&S regulatory and statutory environment as well as computer systems and experience of delivering training.
Previous experience as a Permit to Work Coordinator/Officer or working in a Health and Safety role
A strong communicator and team player with great organizational skills
Experience of managing contractors and relationships at all levels

About the British Museum:

Founded in 1753, the British Museum's remarkable collection spans over two million years of human history and culture. The Museum is one of the leading visitor attractions and its world-famous collection includes the Rosetta Stone, the Parthenon sculptures, Egyptian mummies, the Admonitions Scroll, and the Amaravati sculptures.

The Museum offers a competitive benefits package including:

Membership of the civil service pension scheme
Free entry to a wide range of museums and exhibitions
Participation in private and public Museum activities, including talks by leading curators from around the world and behind-the-scenes opportunities to learn how museums care for and manage their extraordinary collections
Generous annual leave allowance
Interest-free travel, bicycle and rental deposit loans
Professional and personal development opportunities
Employee Assistance Programme
Discounts on food and gift shop purchases

For more information about this role, please see the job description via the link below. Please note that this role is site based in Reading, U.K.
Museum Website: https://bmrecruit.ciphr-irecruit.com//templates/CIPHR/jobdetail_4104.aspx