Jobs
Details: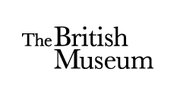 Location:
Bloomsbury
Category:
Curatorial

Salary:
£26,436
Contract type:
Contract
Temporary
Hours:
Full time
Telephone:
+442073238000
Project Curator: Archaeological Assemblages
Project Curator: Archaeological Assemblages
Collection Projects and Resources
Full-Time
Fixed-Term (9 months)
£26,436 per annum
Application Deadline: 12pm (midday) on 28th January 2022

The British Museum is seeking an exceptional Museum archaeologist to join an exciting project to improve the organisation, integrity and documentation of historical archaeological collections held at Blythe House.

The Blythe House decant project has provided an opportunity for the British Museum to reinvestigate and improve the documentation and storage of the large archaeological assemblages currently stored at this outstation, in preparation for a move to the new British Museum Archaeological Research Centre (BM_ARC). We are seeking curious and dedicated archaeologists with post-excavation and archiving experience to join our project team

Main purpose of job:

To contribute to a project improving the documentation and organisation of the British Museum's archaeological assemblages at Blythe House. Develop existing skills in post-excavation archiving and site assessment to help rationalise archaeological collections and site archives, and to improve the accessibility of these collections for research purposes.

Key Areas of Responsibility:

You will use your skills in post-excavation assessment and archive preparation to help build an understanding of the research potential of the archaeological assemblages held at Blythe House, through assessment and rationalization of historically excavated archaeological assemblages and associated site archive. You will assist with improving the documentation of these large archaeological assemblages, working alongside staff within the project, and across the Museum, to deliver the project successfully. You will assist in the day-to-day running of the Blythe House Decant Project and will report on progress against project objectives to the Project Curator (BM_ARC), changing the focus of your work as advised, in line with project objectives. Though you are likely to come from a field archaeology background, you will work to develop your understanding of museums and archaeological archiving standards.

Person Specification:

We are looking for an experienced archaeologist with a background in post-excavation reporting and the preparation of archaeological archive for deposit. You will have experience of dealing with archaeological assemblages, and may previously have worked for a professional archaeological unit as well as in a museum setting. Experience of interpreting historically excavated legacy archives, rather than current excavations, would be a particular advantage. You must be highly self-motivated, committed to supportive and collegiate team working, and be an open and effective communicator. Your spoken and written English will be good, and you will be adept at finding positive solutions to problems.
Museum Website: https://bmrecruit.ciphr-irecruit.com/templates/CIPHR/jobdetail_3847.aspx