Jobs
Details: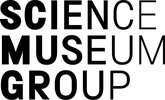 Location:
Science Museum, London
Category:
Education

Salary:
£28,000 per annum
Contract type:
Contract
Contract
Hours:
Full time
Telephone:
01904685750
Academy Programme Leader (South)
The Science Museum Group (SMG) Academy delivers inspirational science engagement training courses and resources to teachers, museum and STEM professionals nationally and internationally. Our Academy courses are designed to share our creative, hands-on approach for igniting curiosity and engaging a wide range of audiences with STEM subjects (science, technology, engineering and mathematics), which are underpinned by academic research.

We're looking to recruit an Academy Programme Leader on a fixed term contract (until December 2022), based at the Science Museum in London. You will lead the design, development, delivery and maintenance of high impact, high quality professional development training programmes and resources which share SMG's approach and research around engaging audiences with science.

In this role you will be developing and curating content and resources for the Science Museum Group Academy webpages and the Transforming Practice blog. You will work collaboratively to establish new and develop existing relationships with external key audience partners and networks. You will also work closely with other colleagues across SMG Learning, marketing and other relevant teams to ensure the Academy programme is co-ordinated well promoted and relevant.

Joining us you will have a good understanding of current informal science learning and science engagement research, as well as experience of working with teachers, STEM professionals and/or museum educators. You'll possess excellent communication and interpersonal skills, with experience of managing small to medium sized projects.

The Science Museum Group (SMG) is here to inspire futures. As the world's leading group of science museums, we share our unparalleled collection spanning science, technology, engineering, mathematics and medicine with over five million visitors each year. Joining us as an employee, you will have the opportunity to develop your career in a world-class museum group. We know work/life balance and wellbeing is crucial to our colleagues, so we currently offer up to 25 days annual leave in addition to bank holidays; BUPA medical and dental care; employee assistance programme; enhanced contributory pension; enhanced occupational sick, maternity, paternity and adoption leave and career breaks.

'Open for All' is one of the Science Museum Group's five core values and sets out our important aspiration to be a place for everyone. As a national museum group, we have an ability to reach a wide and diverse population of audiences, colleagues and partners through our geography and scale.

We are working hard to understand our organisation better and to foster a culture that recognises and values different backgrounds, mindsets, skills, experience, knowledge and expertise. By having greater diversity, we believe that we will be a stronger and better organisation and ultimately will be able to inspire more futures. We therefore welcome applications from those who bring difference.
Museum Website: https://bit.ly/3v0LX1b