Jobs
Details: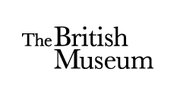 Location:
London
Category:
Front of house/visitor services

Salary:
£21,346
Contract type:
Contract
Permanent
Hours:
Full time
Telephone:
020 7323 8000
The British Museum: Box Office Assistant
Visitor and Security Services: Visitor Services
Permanent
Full Time
£21,346 per annum
Application deadline: Midday on 22nd October 2021

The Visitor and Security Services Department (VSS) works across the Museum to ensure our visitors are able to make the most of their visit. Whether it is managing public safety, selling tickets to exhibitions, providing information on the Museum's collection or patrolling the Museum to make sure it is safe and secure, our staff are focused on delivering an excellent experience for every visitor and to provide security for the Museum, staff, visitors and one of the most important collections in the world. We are looking for professionals with a commitment to high quality visitor and security services to join our team. The British Museum is the UK's leading visitor attraction and welcomes over 6 million visitors a year.

This is an exciting time to join a dynamic and developing Department where you will play your part in delivering a world class service. A full overview of the VSS department at the Museum can be found here https://www.britishmuseum.org/about-us/jobs/vacancies-visitor-and-security-services-department

What are the key responsibilities of the Box Office Assistant role?

Working within our call centre, as a Box Office Assistant you will play a key role in providing a high quality service to customers contacting the UK's number one visitor attraction. This will involve answering a large number of calls and using your knowledge of the Museum and its public programme to deliver an excellent information, sales and booking service, including selling and promoting the sale of tickets to exhibitions, lectures and other ticketed activities, ensuring that every caller receives the same high quality of service.
What might a normal day look like?
You will be part of a team, providing information and guidance to visitors as well as processing all ticket bookings. This will involve using ticketing and sales systems to satisfy customer needs and proactively address general customer enquiries.
The ideal candidate will have existing Box Office or Call Centre experience and the following skills:
• providing excellent customer service, balancing diverse caller expectations in a demanding and busy environment
• a confident communicator who can understand customer needs and respond appropriately
• upselling and cash handling
• knowledge and use of ticketing systems and processes, and able to keep databases up to date and accurate
This role works Monday – Friday 09:40 – 17:15.
The British Museum is committed to equal opportunities and to providing employees with a work environment free from discrimination and harassment, and we encourage applicants from all backgrounds.

We offer a competitive benefits package including:
• Membership of the civil service pension scheme
• Generous annual leave allowance
• Free entry to a wide range of museums and exhibitions
• Interest-free season ticket loan
• Professional and personal development opportunities
• Employee Assistance Programme
• Discounts on food and gift shop purchases

Apply today for a chance to help shape the future of the VSS department at the UK's number one tourist attraction.

The Museum adheres to the HMG Baseline Personnel Security Standard (BPSS) requirements for all staff.
Museum Website: https://bmrecruit.ciphr-irecruit.com/templates/CIPHR/jobdetail_3699.aspx