Jobs
Details: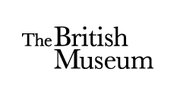 Location:
Bloomsbury
Category:
Fundraising / development

Salary:
£30,557 per annum
Contract type:
Contract
Permanent
Hours:
Full time
Telephone:
+44 (0)20 7323 8000
Corporate Relations Officer
Corporate Relations Officer
Development
Full-Time
Permanent
£30,557 per annum
Application Deadline: 12pm (Midday) on 27 September 2021

The British Museum's Development department is responsible for securing funds for the Museum from across a menu of different fundraising activities. The Corporate Relations team is responsible for developing and maintaining mutually beneficial relationship with sponsors, partners and members in the corporate sector. A key aspect of the role is to support the Head of Corporate Relations with the management of existing relationships with corporate supporters. The post holder will inherit a portfolio of current supporters wherein they are expected to plan, initiate and deliver activities to manage, maintain and grow relationships. Additionally, the role requires a large focus on business development with opportunity to increase team revenue from new corporate sponsors, partners and members. The Corporate Relations Officer will liaise across various departments within the Museum to develop proposals, marketing materials, reports, monthly network news, and a variety of other team resources.

Key Areas of Responsibility:

Income Generation

•To be responsible for the day to day management and renewal of an agreed upon number of corporate sponsors, partners and members on an annual basis, recognizing opportunities to increase revenue to sponsorship level when available.
•To recruit an agreed upon number of new corporate sponsors, partners and members on an annual basis (securing multi-year agreements whenever possible).
•To play an active role in development of new business pitches (with the support of either the Manager Corporate Relations or Head of Corporate Relations).
•To research and write proposals for corporate renewals and multi-project/year project funding.
•Other duties as required.

Account Management

•Maintaining regular communications with corporate supporters in the assigned portfolio and cultivating the relationships for future giving.
•Employing creativity to grow and/or find new ways to work with corporate supporters.
•Ensuring the efficient and complete delivery of benefits in consultation with the Events team
•Managing each relationship effectively with care, resolving issues that arise in a diplomatic way.
•Identifying and encouraging senior relationships across both organizations.
•Compiling accurate and timely benefits reports.
•Ensuring Raiser's Edge fundraising database is updated and holds accurate information for each relationship in the portfolio.

Administration

•Liaise with Museum stakeholders to supply accurate information for use in sponsorship/funding proposals for current and/or prospective corporate supporters (i.e. become a subject matter expert for the Corporate Relations team in certain agreed upon funding areas of interest).
•Support and provide input into standard and consistent approaches to Corporate Relations materials and needs such as proposals, reports, nominations, prospecting, research generation and portfolio development.
•To support the Head of Corporate Relations in organizing and booking meetings with key contacts and Museum stakeholders.
•Responsible for new business research, identifying and approaching suitable prospects, as well as coordinating response to specific interested prospects.
•Maintaining the Corporate Relations inbox through timely response to inquiries, coordinating with the Events team for diary check and the Venue Hire team for coordination of preferred spaces.
•Generating the monthly Great Court Update informational email for all corporate contacts, liaising within the team and with other Museum stakeholders (Membership, Exhibitions leads, Tours, etc.) for content.

Advisory and Cultivation

•Monitoring the corporate sector for trends, updates of note with any prospects, reporting on changes and factors that may affect income generation from the sector.
•Tracking news and changes relating to specific Museum corporate supporters.
•Representing the Museum at corporate events held at the Museum, acting as an ambassador for the Museum at all meetings and events.
•Arranging visits and tours for corporate supporters.

Person Specification:

•Educated to degree level or equivalent.
•IT proficient as well as experience using databases.
•Keen understanding of fundraising practices and principles alongside project management experience.
•High level of organisation, attention to detail and administrative skills and able to work to tight deadlines across multiple departments.
•Confident, diplomatic, persuasive and professional, able to stay motivated and willing to work outside of normal office hours.
Museum Website: https://bmrecruit.ciphr-irecruit.com//templates/CIPHR/jobdetail_3649.aspx