Jobs
Details: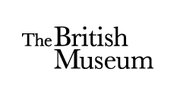 Location:
Bloomsbury
Category:
Fundraising / development

Salary:
£30,557 per annum
Contract type:
Contract
Contract
Hours:
Full time
Telephone:
+44 (0)20 7323 8000
Stewardship & Legacies Officer
Stewardship & Legacies Officer
Development
Full-Time
Fixed-Term (12 Months)
£30,557 per annum
Application Deadline: 12pm (Midday) on 4 October 2021

The British Museum is unique in bringing together under one roof the cultures of the world, spanning continents and oceans. The collection of eight million objects allow visitors and scholars alike to explore the extraordinary diversity of human cultures, from small communities to vast empires, to discover the many forms and expressions human beings have given to every aspect of life, and to realise how closely they are interconnected. The Museum has enjoyed a long and successful history of philanthropic relationships, which have transformed our ability to engage with audiences across the UK and around the world.

An exciting opportunity has arisen to join the Philanthropy Team in the Development Department. Reporting to the Head of Philanthropy, the Stewardship & Legacies Officer will apply their expertise in relationship management, fundraising, and communications to play a vital role in maintaining and deepening the Museum's relationships with its most significant supporters.

There are two main components to this role: establishing and delivering a stewardship programme to engage and inspire major donors; and managing, promoting and developing the Museum's successful Legacy fundraising scheme.

The successful candidate will combine their excellent interpersonal skills, good knowledge of donor relations and legacy giving, and strong organisational skills with a creative flair for identifying opportunities to engage supporters

The successful candidate will have a good understanding of donor relations and legacy giving; a proven track record of effective relationship management; and a commitment to the British Museum's mission. Excellent interpersonal skills are essential, as is the ability to balance a structured approach to developing and managing programmes with a creative flair for engaging supporters.

This is a unique opportunity for a dynamic professional looking to advance their career in fundraising and donor relations while making a significant contribution to the Museum's successful Development Department.

Key Areas of Responsibility:

Major Gift Stewardship (c. 50%)
•Devise, plan, and deliver an effective stewardship programme for the Museum's most significant philanthropic supporters, working closely with key stakeholders in the Development Department including the Director of Development, Philanthropy Team, and Supporter Engagement Working Group to ensure objectives are met.
•Support fundraisers in delivering bespoke stewardship activity for major donors
•Helping at events for supporters, most of which will be out-of-hours, and representing the Museum in a professional manner
•Proactively contribute to the Departments' overall stewardship strategy
•Diligently and proactively maintaining records of major donor stewardship activity

Legacy Fundraising (c. 30%)
•Recruit new Legacy pledgers by promoting the Legacy programme and cultivating prospects with the capacity to make Legacy gifts in line with agreed KPIs
•Be a source of specialist information on Legacies for donors and Museum staff
•Briefing senior stakeholders on the status of Legacy fundraising
•Maintain strong communications with the Legacies Consultant, who is responsible for administering bequests and liaising with executors
•Ensure that information about Legacy pledges on Raiser's Edge is thorough and up to date

Legacy Stewardship (c. 20%)
•Plan and deliver the Legacy stewardship programme to engage and retain the Museum's Legacy pledgers

Person Specification:

•Educated to degree level in a subject which required excellent written skills, or equivalent experience.
•IT literate.
•Technical skills & experience – able to build strong relationships with supporters and clients, able to solicit pledges from individuals, a high level of practical and organisational skills, able to evaluate and improve repetitive tasks and procedures, good attention to detail, excellent administrative skills, able to learn quickly and to adapt, and knowledge of legacy fundraising.
•Work experience – fundraising and donor relations, managing projects and programmes, major donor stewardship, handling data and designing effective processes, understanding of the similarities and differences between gifts in wills and other forms of giving.
•Managerial skills – events co-ordination, and stakeholder management and influencing skills.
•Interpersonal skills – excellent communication and listening skills; high level of organisational, planning and administrative skills; strong attention to detail; resourceful, logical and analytical mind; ability to work both as part of a team and on own initiative.
Museum Website: https://bmrecruit.ciphr-irecruit.com//templates/CIPHR/jobdetail_3621.aspx