Jobs
Details: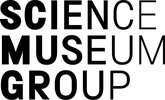 Location:
Wraughton
Category:
Collections Care

Salary:
£30,000
Contract type:
Contract
Permanent
Hours:
Full time
Telephone:
01904 685750
Collections Engagement & Volunteering Manager
The National Collections Centre (NCC) is home to one of the world's preeminent collections of science, technology, transport, medicine and the media. Following a major strategic initiative to process, digitise, relocate, and rehouse more than 300,000 objects at the NCC, we are entering an exciting new phase of access and engagement.

We are seeking a Collections Engagement and Volunteering Manager based at the NCC in Wroughton, Swindon to play a pivotal role in developing and delivering new processes for access to stored collections by curators, researchers, the broader public, and educational groups.

You will develop and run a volunteering programme to support unpacking the 300,000 objects being moved to site from London, as well as the processing and movement of c.25,000 large and extra-large objects currently housed at the NCC. It will also support the exploration of new opportunities in digital volunteering.

Additionally, this role will be key in providing engaging access to the Science Museum Group (SMG) collections housed at the NCC, for both staff and for external visitors from a range of backgrounds. Both Collections Engagement and Volunteering at the NCC on this scale are new, and you will be part of the team that develops our approach.

Once the collection moves are complete, the NCC will be the central hub for object-based research by curators across SMG and beyond. You will plan and deliver a programme of volunteering activity to support collections care and access. You will be responsible for managing enquiries about our collections, coordinating multiple access requests by national and international researchers and facilitating behind-the-scenes public tours.

Joining us you will possess significant experience of working with volunteers and community stakeholders. You will have developed and delivered large-scale volunteer projects, including the recruitment, training, and management of volunteers. You will be able to collaborate with others effectively, utilising your interpersonal and communication skills to work with people from a wide range of backgrounds. This includes managing a team of Collections Access Assistants and a Volunteering Assistant who will ensure an energetic and efficient programme of access and engagement at the NCC.

The Science Museum Group (SMG) is here to inspire futures. As the world's leading group of science museums, we share our unparalleled collection spanning science, technology, engineering, mathematics and medicine with over five million visitors each year. Joining us as an employee, you will have the opportunity to develop your career in a world-class museum group. We know work/life balance and wellbeing is crucial to our colleagues, so we currently offer up to 27 days annual leave in addition to bank holidays; BUPA medical and dental care; employee assistance programme; enhanced contributory pension; enhanced occupational sick, maternity, paternity and adoption leave and career breaks.

'Open for All' is one of the Science Museum Group's five core values and sets out our important aspiration to be a place for everyone. As a national museum group, we have an ability to reach a wide and diverse population of audiences, colleagues and partners through our geography and scale.

We are working hard to understand our organisation better and to foster a culture that recognises and values different backgrounds, mindsets, skills, experience, knowledge and expertise. By having greater diversity, we believe that we will be a stronger and better organisation and ultimately will be able to inspire more futures. We therefore welcome applications from those who bring difference.
Museum Website: https://bit.ly/2TW8TAp