Jobs
Details: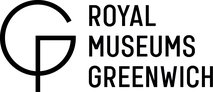 Location:
Greenwich
Category:
Front of house/visitor services

Salary:
£16,737 per annum (FTE)
Contract type:
Contract
Contract
Hours:
Part time
Telephone:
0208 312 8500
Visitor and Sales Assistant (Summer vacancies)
Royal Museums Greenwich (RMG) includes the National Maritime Museum, Royal Observatory, the Peter Harrison Planetarium, Cutty Sark and Queen's House, all located within the UNESCO World Heritage Site of Maritime Greenwich. The Visitor and Sales Assistants provide an exceptional visitor experience for all visitors across these sites.

Job Purpose:

The Visitor and Sales Assistants are responsible for delivering the Admissions, Retail and Visitor Experience services to the highest possible standard, by putting visitors first and promoting RMG's brand values. The role welcomes visitors on arrival, encourages them to learn about and engage with the collections and have an enjoyable visit to all RMG sites. The role supports RMG in the delivery of its commercial objectives by developing product knowledge, outstanding selling skills and achieving sales targets.


Core responsibilities:

· Welcome all visitors on arrival and provide advice, guidance and information to enhance their experience

· Engage with visitors, enabling them to explore and enjoy the galleries by interpreting themes clearly and accurately

· Work on our admissions desk and actively drive commercial activity by promoting and selling souvenir guides, admission and exhibition tickets, to enhance the visitor experience

· Support the day to day running of our shops, including opening/closing procedures, till cover and selling retail products

· Maintain merchandising and replenishment standards at shops and admissions desks

· Develop knowledge of gallery content, RMG activities and retail products

· Actively encourage donations from visitors to all RMG sites

· Provide front of house security to the collections and retail product including security checks, lock down procedures and dealing with incidents

· Support and facilitate activities and events being held by other departments such as Learning, Events and Curatorial

· Ensure the cleanliness and good presentation of the sites

· Have exceptional standards of personal presentation, wearing specified uniform and ID at all times

· Be aware of and follow RMG procedures and policies

· Follow all cash handling and financial procedures

· Work at any of the RMG sites

· Work as part of a team to promote the RMG values

· Perform any other duties as reasonably requested.


Skills and Experience

· A passion for delivering a great visitor experience

· Excellent customer service skills

· A great communicator with the ability to connect and share knowledge with a range of different audiences

· An understanding and ability to sell products and meet sales targets

· A willingness to learn and develop

· An enthusiasm and passion for the collections and themes of Royal Museums Greenwich

· Reliable and flexible

· A great team player


Desirable

· Experience in a customer service, reception, retail or sales environment

· Good IT skills

· Cash handling experience

· Foreign language skills

· First aid qualification


Terms & Conditions for Weekend role:

Net working hours (i.e. excluding 1 hour per day in rest breaks) will be 13.5 per week, with shifts between 8am and 8pm, working Saturdays and Sundays. Normal daily hours worked are 6.75 hours. Shifts will be variable and subject to operational requirements.

Salary: £6,695 per annum, which is pro rata of £16,737 per annum

Other part time vacancies: We also have part time roles working 2 or 3 days per week. We have lunch cover positions, working 4 hours per day between 11:30-15:30, working 3 or 4 days per week. Please indicate in your application which vacancy you would like to be considered for.

This is a fixed term contract from July to September.

Diversity and inclusion is integral to our work at Royal Museums Greenwich, as we are a museum for everyone. We want to foster a spirt of inclusion, collaborative working, innovation, and valuing people as individuals whose lives have been shaped by different experiences. This is why we welcome applications from everyone. We also actively work with disability confident scheme and ask that you let us know if there are any adjustments you need during the interview process.

To apply please visit our website.
Museum Website: https://www.rmg.co.uk/about-us/jobs-opportunities/vacancies