Jobs
Details: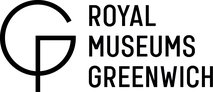 Location:
Greenwich
Category:
Front of house/visitor services

Salary:
£9.50 per hour
Contract type:
Contract
Other
Hours:
Part time
Telephone:
0208 312 8500
This role provides opportunities to work shifts at various RMG events and in our galleries in The National Maritime Museum, Queen's House, Cutty Sark and Royal Observatory, including our planetarium. You will assist with the set-up and take-down of events, such as weddings, gigs, corporate parties, cultural and/or religious festivals. In galleries, you will actively engage with visitors, provide an excellent customer service to all clients and visitors, ensuring standards of health and safety are met.

The role involves work with four departments: Events & Filming, Learning, Development & Membership, as well as Commerce and the Visitor Experience Department.

Key Responsibilities:

Events:

Welcome all guests to RMG venues and events, providing guidance and information.
Engage with all guests about our sites, including directions to toilets and other necessities.
Attend pre-event briefings, read event schedules, and have a good knowledge of the event you are working, including following the rotation of rosters.
Ensure Health, Safety and Security procedures are followed i.e., ensure working areas are clean, secure and hazard free to maintain guest safety. Following evacuation procedures and call first aiders, if required.
Ensure suppliers are operating within venue guidelines and advise them accordingly for the protection of all our sites.
Extensive use of radio communication and knowledge of call signs used for different emergencies.
Assist with the set-up and break-down of events, including furniture, after a manual handling training.
Follow instruction and report any problems to the Duty Visitor Experience Manager.

Galleries:

Welcome visitors on arrival and provide advice, guidance, and information to enhance their experience.
Patrol the galleries and ensure health and safety procedures are followed.

Skills and Experience:

Strong customer service skills with a friendly, professional, and polite attitude.
Enthusiasm, proactive, and helpful approach towards guests and event managers.
Ability to remain focused, especially during load-ins, loadouts, and evacuations.
Ability to work independently and as part of a team.
Ability to diplomatically handle problems and remain calm under pressure.
Experience or interest in working within cultural, heritage, and/or visitor facing organisations.
Awareness of RMG's diversity and inclusion commitments.
For over 25's, it is helpful to have a clean driving licence with D1/D1E classification to drive the RMG 17-seater minibus and/or the people carrier.
Terms and Conditions:

The hours of work will range from 07.00am-02.00am, with occasional events outside of these times.

Museum Hosts are required to wear uniform and museum pass, as provided by the Museum or as directed by the Visitor and Sales Manager.

Pay: £9.50 per hour, plus holiday pay

Diversity and inclusion is integral to our work at Royal Museums Greenwich, as we are a museum for everyone. We want to foster a spirt of inclusion, collaborative working, innovation, and valuing people as individuals whose lives have been shaped by different experiences. This is why we welcome applications from everyone. We also actively work with disability confident scheme and ask that you let us know if there are any adjustments you need during the interview process.

To apply please visit our website.
Museum Website: https://www.rmg.co.uk/about-us/jobs-opportunities/vacancies