Jobs
Details: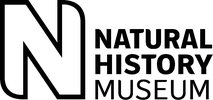 Location:
Kensington and Chelsea, London
Category:
Exhibitions

Salary:
Up to £39952 per annum
Contract type:
Contract
Permanent
Hours:
Full time
Telephone:
0207 942 5898
About Us

The Natural History Museum is both a world-leading science research centre and the most visited natural history museum in Europe. With a vision of a future in which both people and the planet thrive, it is uniquely positioned to be a powerful champion for balancing humanity's needs with those of the natural world.

It is custodian of one of the world's most important scientific collections comprising over 80 million objects. The scale of this collection enables researchers from all over the world to document how species have and continue to respond to environmental changes - which is vital in helping predict what might happen in the future and informing future policies and plans to help the planet.



About the role

The Wildlife Photographer of the Year (WPY) awards is the most prestigious prize in nature photography. Awarded annually for more than half a century, it is judged anonymously by an independent jury of world-class experts from close to 50,000 images that are submitted each year by amateur and professional photographers in around c. 90 countries. Beyond the awards, the Wildlife Photographer of the Year brand is an authoritative pictorial voice, provoking conscience and providing commentary on the state of our natural world, engaging diverse audiences throughout the year.

This is a fantastic opportunity for a talented creative Content Specialist to lead content on a major programme, across different outputs. The Museum will be re-designing its annual flagship exhibition, from its physical layout to updating its narrative and interpretation elements.

In this role, you will hold the vision and lead on developing curatorial content for the creation of a reimagined WPY display in South Kensington for the coming 3 years, as well as create compelling content and relevant narratives for different products. You will also oversee the delivery of design of the exhibition working with an external design team and internal design studio.

Working across multidisciplinary team, you will have overall responsibility for managing the development of content and interpretation, ensuring that the exhibition and associated activities meet the vision and are delivered to the highest quality, on time and on budget.



About you


You are highly creative and imaginative, you value partnership within a complex programme and can influence and negotiate with a range of high-level stakeholders.

You will have experience in exhibition making from realising the concept, to overseeing the production and install, alongside their ability to manage all stakeholders and external partners.
This project will be delivered on an accelerated timeframe, so the ability to work and make decisions at speed is essential.



Closing date: 9am on Thursday 17 June 2021

Interviews expected 29 - 30 June





How to apply

If that sounds like you, please apply online on the Natural History Museum's careers portal, and provide:

* A comprehensive curriculum vitae giving details of relevant achievements in recent posts as well as your education and professional qualifications.
* A covering letter that summarises your interest in this post, providing evidence of your ability to match the criteria outlined in the person specification.

To apply, please visit https://careers.nhm.ac.uk/ and upload your CV with a covering letter, which clearly outlines how you meet our person specification.
Museum Website: https://www.aplitrak.com/?adid=cmhpYW5uYS5iZWxiaW4uNzUwNDMuMTExOTNAbmhtLmFwbGl0cmFrLmNvbQ