Jobs
Details: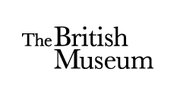 Location:
Bloomsbury
Category:
Exhibitions

Salary:
£21,346 per annum pro rata
Contract type:
Contract
Permanent
Hours:
Part time
Telephone:
020 7323 8000
Part-Time Visitor Welcome Assistant
The British Museum is one of the best-known and most-visited museums in the world. Our Visitor and Security Services (VSS) department is focused on delivering an excellent experience for every visitor while they explore one of the world's most important collections.

We are looking for individuals who have excellent communication skills with a commitment to high-quality visitor service to join our team. You would bring your exceptional customer service skills to our visitors, understand our visitor needs and requirements while working to exceed these wherever possible.

This is an exciting time to join a dynamic and developing Department, where you will play your part in delivering a world-class service. You can find a complete overview of the VSS department at the Museum here https://www.britishmuseum.org/about-us/jobs/vacancies-visitor-and-security-services-department.

What are the key responsibilities of the Visitor Welcome Assistant role?
As a Visitor Welcome Assistant, you will play a key role in ensuring that every visitor has a unique and fulfilling experience. Being part of a large team, you will work across the Museum delivering excellent customer service, greeting visitors, and providing information and guidance where required. This role includes the sale and promotion of tickets and services for exhibitions, lectures, and other ticketed activities.

Using your knowledge of the Museum, its collections, and public programme, you will deliver a high-quality visitor and customer experience to ensure that all our visitors feel welcome. We require reliable, personable, and enthusiastic individuals who are passionate about delivering a high standard of customer service and playing a key role in supporting our visitors.

What might a normal day look like?
These active, public-facing roles involve diverse tasks such as: welcoming visitors, groups, and schools to the Museum, delivering an effective cloakroom service, and providing information, guidance, and wayfinding service to visitors. You will promote the visitor offer and sell tickets for exhibitions, lectures, and other ticketed activities, using booking systems and databases, all aimed at providing a fulfilling environment for the Museum's visitors through excellent customer service.

What skills and experience would you bring?
The ideal candidate will be an experienced visitor service professional and have:
• Experience of working in a busy Museum or Gallery, commercial, tourism or cultural environment.
• Experience of working in a visitor services team/department.
• Knowledge and experience of using ticketing/sales/membership system and processes, with the skills to keep databases up to date and accurate.
• Experience in promoting, advocating, or upselling services or products, and upselling and cash handling.
• Ability to make decisions within procedures and knowing when to escalate issues.
• Excellent attention to detail and ability to remain vigilant over long periods.
• Experience in responding effectively to emergencies, incidents, and evacuations.
• Experience in delivering a high-quality visitor or customer experience to a diverse range of visitors.
• Experience in dealing with challenging situations and visitor/customer complaints.
• Excellent written and verbal communication skills and ability to listen actively to understand visitor needs and respond appropriately.

What we offer?
We offer a competitive benefits package, including:
• Membership of the civil service pension scheme
• Generous annual leave allowance
• Free entry to a wide range of museums and exhibitions
• Interest-free season ticket loan
• Professional and personal development opportunities
• Employee Assistance Programme
• Discounts on food and gift shop purchases.

Additional details:
• Interview Timelines: We have multiple roles, and the interviews for this role are planned to take place across June/July 2021.
• Start dates: it is anticipated that this role would start in June/July 2021.

Apply today for a chance to help shape the future of the VSS department at the UK's number one tourist attraction.

The Museum adheres to the HMG Baseline Personnel Security Standard (BPSS) requirements for all staff. The British Museum is committed to equal opportunities and providing employees with a work environment free from discrimination and harassment, and we encourage applicants from all backgrounds.
Museum Website: https://bmrecruit.ciphr-irecruit.com//templates/CIPHR/jobdetail_3509.aspx