Jobs
Details: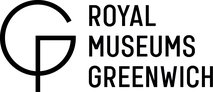 Location:
Greenwich
Category:
Curatorial

Salary:
circa. £30,000
Contract type:
Contract
Temporary
Hours:
Full time
Telephone:
0208 312 8500
Curator of Art (Pre-1800) (Maternity Cover)
Purpose of Job
RMG is seeking to appoint a Curator of Art (Pre-1800) to join the Arts Team on a fixed-term basis as a maternity cover. The Arts Team is responsible for the display, intellectual care, interpretation and development of the fine and decorative arts, and material culture collections. The Queen's House is the Museum's dedicated art gallery and the Arts Team has responsibility for curating the permanent and temporary displays in the House. The team also works closely with colleagues to design and deliver the public programme of events and activities.

Your work will focus on the extensive fine art collection, which has an international reputation and consists of paintings, drawings, watercolours, prints, portrait miniatures and sculpture. Your area of expertise will cover the period 1600-1800, but flexibility is required and you may be asked to contribute to other aspects of the Arts Team's work as necessary. RMG encourages interdisciplinary approaches and the Curator will be expected to further this ethos through working closely with curators, academics and departments across the Museum.

Terms and conditions:
Working hours will be 36 hours per week, Monday to Friday 9.00am to 5.00pm with an additional hour to be worked in agreement with line management, although flexibility may be required.

This is a fixed-term contract covering the maternity leave of a permanent member of staff, for 9 months with the possibility of extension of up to 12 months.

Salary: Circa. £30,000 per annum

Interviews will be held Thursday, May 20th

For a full job description and to apply please visit our website:

Diversity and inclusion is integral to our work at Royal Museums Greenwich, as we are a museum for everyone. We want to foster a spirt of inclusion, collaborative working, innovation, and valuing people as individuals whose lives have been shaped by different experiences. This is why we welcome applications from everyone.
Museum Website: https://www.rmg.co.uk/about-us/jobs-opportunities/vacancies