Jobs
Details: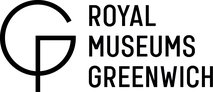 Location:
Kidbrooke
Category:
Administration
Collections Care

Salary:
18,000-22,000 per annum
Contract type:
Contract
Temporary
Hours:
Full time
Telephone:
0208 312 8500
Collections Documentation and Audit Assistant (Maternity Cover)
Job Purpose

Working within the busy Collections Information team in the Museum's Collections Services Department, you will assist the Collections Database and Audit Manager with the Museum's documentation, audit, and broader collections management activities.

This role will provide collections management support across a range of National Maritime Museum programmes, including the exhibition programmes and storage projects.

The Museum's internationally significant archival, library, fine art and 3-D object collection number nearly three million items – from ship models to paintings, furniture to archival material. Your role will involve checking the location of objects, labelling and marking objects, record photography, investigating documentation queries, assisting with collection management database (Mimsy XG) training and staff support, and assisting with management of the Fortecho security database.

The role involves working closely with colleagues across the Museum, particularly the Curatorial, Library, Archive, Conservation, Collections Management and Exhibition teams, to ensure that the Museum meets best practice in documentation standards and continues to develop and enhance access to its collections.

The successful candidate should have a demonstrable interest in collections management and be computer literate with experience of a collections management database. Candidates must have the confidence to liaise effectively with colleagues at all levels and the flexibility to work in various sites across the Museum.

This post is based at the Prince Philip Maritime Collections Conservation Centre (PPMCC) in Kidbrooke. However the postholder will be expected to work at the main Museum site in Greenwich as required.

Net working hours (i.e. excluding 1 hour per day in rest breaks) will be 36 hours per week, Monday to Friday 9.00am to 5.00pm with an additional hour to be worked in agreement with line management.

This is a 12 month fixed term contract covering the maternity leave of a permanent member of staff.

For a full job description and to apply please visit our website: https://www.rmg.co.uk/about-us/jobs-opportunities/vacancies

Diversity and inclusion is integral to our work at Royal Museums Greenwich, as we are a museum for everyone. We want to foster a spirt of inclusion, collaborative working, innovation, and valuing people as individuals whose lives have been shaped by different experiences. This is why we welcome applications from everyone.
Museum Website: https://www.rmg.co.uk/about-us/jobs-opportunities/vacancies