Jobs
Details: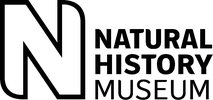 Location:
Kensington and Chelsea, London
Category:
Administration
Financial

Salary:
Up to £26049 per annum
Contract type:
Contract
Permanent
Hours:
Full time
Telephone:
0207 942 5898
About Us

The Natural History Museum is both a world-leading science research centre and the most visited natural history museum in Europe. With a vision of a future in which both people and the planet thrive, it is uniquely positioned to be a powerful champion for balancing humanity's needs with those of the natural world.

It is custodian of one of the world's most important scientific collections comprising over 80 million specimens. The scale of this collection enables researchers from all over the world to document how species have and continue to respond to environmental changes - which is vital in helping predict what might happen in the future and informing future policies and plans to help the planet.

The Natural History Museum launched a new Strategy in 2019 with a Vision of a future where both people and the planet thrive. A new emphasis has also been placed on the value of evidence-based decision making and this has led to a renewed organisational focus on data; with specific objectives of to improve our data and reporting capabilities and in turn maximise both engagement and income opportunities.



About the role

Underpinning the activity of the Engagement Group, the Resources and Planning Department is the central hub in Engagement for financial reporting and data management, business development and improvement, and annual planning. The department is responsible for ensuring that Group activities are appropriately planned and documented, leading regular challenge and progress tracking and providing seamless accurate data to support a culture of evidence-based decision making at a senior level.

Reporting into and working closely with the Commercial Analyst, you will also collaborate with the wider department, and other roles in the organisation with reporting responsibilities. You will support the optimisation of financial and non-financial reporting through accurate data collection, cleansing, and analysis, supporting the development of new data visualisation tools for complex and diverse data sets and delivering ongoing reporting and analytical work to support regular performance review and decision making.



About you
You will have experience in a similar reporting or analysis role, working with diverse, large, and complex data sets and developing reporting formats that enable data analysis or show trend statistics. With this experience, you will have developed advanced Excel skills and excellent attention to detail and the ability to review data quickly to identify errors.

You will also have experience extracting data for analysis and modelling from a variety of databases, along with experience in budget management and control, and a strong team ethic.

Closing date: 9am on Tuesday 20 April 2021

Interviews expected: 29 - 30 April



To apply, please visit https://careers.nhm.ac.uk/ and upload your CV with a covering letter, which clearly outlines how you meet our person specification.
Museum Website: https://www.aplitrak.com/?adid=cmhpYW5uYS5iZWxiaW4uOTg4MzguMTExOTNAbmhtLmFwbGl0cmFrLmNvbQ