Jobs
Details: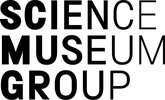 Location:
Science Museum - London
Category:
Buildings and facilities

Salary:
£50,000 - £55,000 DOL & DOE
Contract type:
Contract
Contract
Hours:
Full time
Telephone:
01904 685 750
Senior Estate Project Manager (South)
Do you have a commercial approach, with solid experience in managing capital projects?

The Science Museum Group (SMG) is the largest and most complex museum estate in the country which also houses a scientific collection of international significance. To help lead on our Estate Project work across our London / Wroughton sites, we are now recruiting into a Senior Estate Project Manager (South) to lead complex projects through their project life cycle to agreed time, cost and quality standards across SMG sites in the South (London & Wroughton). Projects may be focussed on infrastructure improvement or aimed at the maintenance, conservation and repair of buildings and landscapes. You will be required to work across multiple projects concurrently and will help to ensure projects meet all relevant statutory requirements and are fully compliant with all corporate policies and procedures. You'll lead a team of Estate Project Managers and Assistant Project Managers, ensuring a responsive, resilient and customer-focused service, providing support and input to planned Estate work, Masterplans and other projects.

Joining us, you will have a proven track record of planning and delivering major multi-million-pound, construction projects using recognised project management techniques. You will hold strong leadership skills with the ability to manage and motivate a geographically diverse team of SMG Estate Project employees. You will have a good understanding of current building conservation principles and techniques with experience of managing large budgets for capital projects. As Senior Estate Project Manager (South), you'll be a strong relationship builder, negotiator, and collaborator, with an ability to balance a wide portfolio of tasks and projects.

The Science Museum Group (SMG) is here to inspire futures. As the world's leading group of science museums, we share our unparalleled collection spanning science, technology, engineering, mathematics and medicine with over five million visitors each year. Joining us as an employee, you will have the opportunity to develop your career in a world-class museum group. We know work/life balance and wellbeing is crucial to our colleagues, so we currently offer up to 27 days annual leave in addition to bank holidays; BUPA medical and dental care; employee assistance programme; enhanced contributory pension; enhanced occupational sick, maternity, paternity and adoption leave and career breaks.

'Open for All' is one of the Science Museum Group's five core values and sets out our important aspiration to be a place for everyone. As a national museum group, we have an ability to reach a wide and diverse population of audiences, colleagues and partners through our geography and scale.

We are working hard to understand our organisation better and to foster a culture that recognises and values different backgrounds, mindsets, skills, experience, knowledge and expertise. By having greater diversity, we believe that we will be a stronger and better organisation and ultimately will be able to inspire more futures. We therefore welcome applications from those who bring difference.

For further details and to apply, please visit our website:.
Museum Website: https://bit.ly/3kb6vik