Jobs
Details: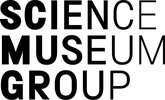 Location:
National Collections Centre - Wroughton
Category:
Administration
Buildings and facilities

Salary:
£25,000 - £27,000
Contract type:
Contract
Permanent
Hours:
Full time
Telephone:
01904 685 750
The Science Museum Group is the largest and most complex museum estate in the country and is vital to the delivery of the Group's challenging corporate objectives. The responsibility for ensuring that the SMG Estate meets all legislative and business requirements, is consistently well maintained, efficiently run and delivers an excellent customer experience rests with the Estate Team.

We are now recruiting for an Estate Coordinator based at the National Collections Centre (NCC) in Wroughton, Swindon. Your role will include overseeing administration and management reporting of the museum's defect reporting system ensuring all requests are processed in a timely manner.

You will utilise your excellent communication and interpersonal skills to work efficiently with a variety of internal and external stakeholders. This will include supporting the Estates Manager in the compilation of reports, presentations and consent applications (e.g. Planning, Listed Building, Advertising, Building Control, etc). You will also oversee all contractor documentation including RAMS, procurement paperwork, contracts, work orders, and job sheets.

Joining us you will be a motivated, customer focused self-starter, with the ability to work to clear targets and fulfil administrative duties in a busy environment. Your excellent organisational skills and attention to detail, will enable you to multi-task and prioritise a diverse workload.

The Science Museum Group (SMG) is here to inspire futures. As the world's leading group of science museums, we share our unparalleled collection spanning science, technology, engineering, mathematics and medicine with over five million visitors each year. Joining us as an employee, you will have the opportunity to develop your career in a world-class museum group. We know work/life balance and wellbeing is crucial to our colleagues, so we currently offer up to 25 days annual leave in addition to bank holidays; BUPA medical and dental care; employee assistance programme; enhanced contributory pension; enhanced occupational sick, maternity, paternity and adoption leave and career breaks.

'Open for All' is one of the Science Museum Group's five core values and sets out our important aspiration to be a place for everyone. As a national museum group, we have an ability to reach a wide and diverse population of audiences, colleagues and partners through our geography and scale.

We are working hard to understand our organisation better and to foster a culture that recognises and values different backgrounds, mindsets, skills, experience, knowledge and expertise. By having greater diversity, we believe that we will be a stronger and better organisation and ultimately will be able to inspire more futures. We therefore welcome applications from those who bring difference.

For further details and to apply, please visit our website.
Museum Website: https://bit.ly/3piTwvS