Jobs
Details: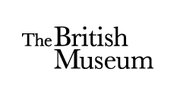 Location:
London
Category:
Curatorial

Salary:
£30,348 per annum
Contract type:
Contract
Temporary
Hours:
Full time
Telephone:
020 7323 8000
Curator, Korean Collections
Curator, Korean Collections
Asia
Full-time
Fixed-Term (3 Years)
£30,348 per annum
Application Deadline: 12PM on 1 March 2021

The British Museum is seeking a Curator, Korean Collections to join the Asia department. The main purpose of this role is to undertake research into and make publicly accessible areas of the Korean Collections in support of the Museum Operating Plan and all relevant Museum strategies.

Key Areas of Responsibility:

To undertake, and raise money to support, research projects on areas of the Korean collections.
To make the collection, and knowledge about it, publicly accessible via publication, digital, display, presentations and broadcast
To lead on up-grading the documentation of the Korean collection
To support and improve the display of the collection in the Korean Gallery and elsewhere both on- and off-site
To act as an advocate for the Museum
To contribute to general income generation for the Museum
To build the collection through acquisition via donation and purchase
To work as a team member with colleagues within and beyond the department, and do some departmental administrative work
To collaborate with other institutions or groups, and to develop or ensure good relations with relevant stakeholders including in Korea
To assist in the general day-to-day running of the department
To have or develop a good understanding of museums and relevant best practice
To assist with enquiries from the public in person, in writing, by telephone and via e-mail
To change the focus of work as needed in line with museum priorities
Other duties as assigned
Person Specification:

BA/BSc (or equivalent) in Korean Studies, Art History, History, Archaeology or other relevant subject
Experience of research and publication, Korean language
Some experience of working with a Korean collection or Korea
Some experience of management issues (people, projects, budgets)
Open, effective communicator with excellent spoken and written English and a good working knowledge of Korean
Ability to work as part of a team
Some publications in peer reviewed journals desirable.
Museum Website: https://bmrecruit.ciphr-irecruit.com/templates/CIPHR/jobdetail_3386.aspx