Jobs
Details: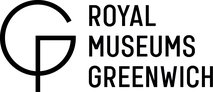 Location:
Greenwich
Category:
Marketing
Digital

Salary:
circa. £24,000 p/a
Contract type:
Contract
Permanent
Hours:
Full time
Telephone:
0208 312 8514
Royal Museums Greenwich comprises of the National Maritime Museum, the Royal Observatory Greenwich, the Queen's House art gallery, and Cutty Sark, all set within the Royal Greenwich World Heritage Site. Together, the sites comprise a major global destination for sharing understanding about sea and space exploration, art and architecture, and Britain's place in world history.

The Digital Content Producer drives reach, revenue and reputation for the organisation through producing and commissioning high quality, engaging digital content for use across our digital channels – from newsworthy features to behind the scenes video series. They also play a key role in optimising our content for search by identifying opportunities to grow traffic and creating and enriching content to meet this demand.

Terms and conditions: The post holder will work a 36 hour week, core hours Monday to Friday 9.00am to 5.00pm, with a 1 hour unpaid lunch break and the additional hour to be worked in agreement with line management.

Interviews: week commencing December 14th

For a full job description and to apply please visit our website.
Museum Website: https://app.vacancy-filler.co.uk/salescrm/Careers/CareersPage.aspx?e=LMo8nnTwYNYhh6xelpj1bKqe0hF-sFOe2XiYCMqt8prz3J3Gm2kCL6pGilQcVbH7jy2xaU1SiVw&iframe=True&iframe=false&iframe=True&HideCareersLink=Tr