Jobs
Details: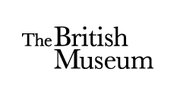 Location:
Bloomsbury
Category:
Scientific

Salary:
£30,348 per annum
Contract type:
Contract
Contract
Hours:
Full time
Telephone:
+44 (0)20 7323 8000
Andrew W. Mellon Postdoctoral Research Fellow
Andrew W. Mellon Postdoctoral Research Fellow
Scientific Research
Full-Time
Fixed-Term (3 Years)
£30,348 per annum
Application Deadline: 12PM on 9 December 2020

The British Museum is seeking a Postdoctoral Research Fellow to join the Scientific Research department. This Fellowship offers an exciting opportunity for an early career researcher with a doctorate in a science discipline to conduct research on West African metals and metallurgy. The role will investigate manufacturing and decorative technologies and the provenance of metal objects belonging to the Lower Niger Bronze Industries (LNBI) collection, and will help improve understanding of the Museum's collections and their positioning in a wider research and curatorial context. Alongside the research project, the Fellow will be trained in the application of analytical techniques to answer wider curatorial and conservation science enquiries. The Fellow will also be involved in all aspects of the department's work, playing a full part in all academic life of the department and of the Museum's wider scholarly and public programmes.

Key Areas of Responsibility:

•To carry out a scientific research project on the study of West African metals and metallurgy
•To identify metallurgical processes used in the manufacture and decoration of artefacts
•To contribute scientific data that enhances understanding of the objects and promotes effective storage and display of these objects.
•To use a range of analytical and imaging techniques and, working alongside other scientists and curators, use these skills in order to address the research questions and context.
•To participate in the wider activities of Scientific Research, including contributing to the Museum's public programme, in order to fully understand the role of museum scientists within the organisation.
•To update colleagues at regular progress meetings and publish results as appropriate, through internal reports and peer-reviewed publications.
•To organise an international workshop/symposium on West African copper alloy metallurgy in 2023.

Person Specification:

•Educated to PhD level in a scientific discipline (awarded before the start of the Fellowship) with some publications in peer reviewed journals.
•Experience in a laboratory and/or research environment with a demonstrable commitment to health and safety.
•Knowledge of analysing inorganic material with an emphasis on metalwork from museum collections and/or archaeological assemblages; analytical research and analytical techniques such as XRF, SEM/EDX and XRD.
•An excellent communicator, both verbally and written, who can work well in a team as well as being highly organised and able to deliver work to tight deadlines.
Museum Website: https://bmrecruit.ciphr-irecruit.com//templates/CIPHR/jobdetail_3194.aspx