Jobs
Details: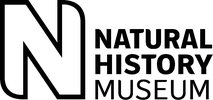 Location:
Kensington and Chelsea, London
Category:
Marketing

Salary:
Up to £29382 per annum
Contract type:
Contract
Contract
Hours:
Full time
Telephone:
0207 942 5000
Studio Manager (Digital Media)
The Natural History Museum is both a world-leading science research centre and the most visited natural history museum in Europe. With a vision of a future in which both people and the planet thrive, it is uniquely positioned to be a powerful champion for balancing humanity's needs with those of the natural world.

The Museum's 300 scientists continue to represent one of the largest groups in the world studying and enabling research into every aspect of the natural world. Their science is contributing critical data to help the global fight to save the future of the planet from the major threats of climate change and biodiversity loss through to finding solutions such as the sustainable extraction of natural resources.

We are at a pivotal moment in our history as we launch a new strategy setting out our role as the natural world faces increasing threats. Building on our world-leading collection, global reputation for science and as one of the world's leading visitor attractions, the NHM has ambitious plans leading up to the 150 anniversary of the opening of the Waterhouse Building in 2031, making this a truly exciting time to be part of the NHM team.

About the role

The Attenborough Studio is a multifunctional space where the Studios team facilitate live events with audiences such as Nature Live, Lates and schools focused events such as Tectonic Earth Show.

The space is also used for broadcast standard web streams such as NHM Live and as a hub for live link streams from any location within the Museum or indeed from remote locations outside the Museum.

You will be responsible for the operation and maintenance of the Museum's Attenborough Studio as part of the Museum's NHM Studios team. You will also be responsible for managing and operating live online Museum events, this may be completely remote, on site at the Museum or a mix of the two.

About you

You will have experience of working in live audience events or in a live studio environment either in AV or broadcast industries, as well as experience with a range of the technical elements of live multi-camera production.

You will also have sound knowledge of live streaming technologies and their integration into existing broadcast technologies, and knowledge of broadcast systems, studios and infrastructure.

Closing date: 9am on Wednesday 28 October

Interviews expected 6 Nov

To apply, please visit https://careers.nhm.ac.uk/ and upload your CV with a covering letter, which clearly outlines how you meet our person specification.
Museum Website: https://www.aplitrak.com/?adid=ZXZlbHluLjA0MTU0LjExMTkzQG5obS5hcGxpdHJhay5jb20