Jobs
Details: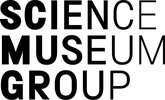 Location:
London, Manchester, Bradford or York
Category:
Education
HR

Salary:
£45,000 - £50,000 DOE and location
Contract type:
Contract
Permanent
Hours:
Full time
Telephone:
0207 942 4222
Learning & Development Manager
Are you looking for an influential Learning and Development role that drives significant culture change? Can you translate the latest L&D theory and thought leadership into practical, real-life solutions?

The Science Museum Group (SMG) is here to Inspire Futures in an equitable way. Our People and Culture team have a mission to build an organisation of empowered and engaged people who are passionate and proud to work here. Our work to support our value of being 'Open for All' sets out our important aspiration to be a place for everyone. The People and Culture team have embarked on an exciting transformation journey that will enable us to deliver our bold ambitions across our seven sites. We are passionate about our work, strive for the highest standards of service and encourage an inquiring and inclusive approach.

To help us deliver this, we are now recruiting for a Learning and Development Manager to join us on a full-time (35 hours pw), permanent basis. In this role, you can be based at any of our sites but will oversee work at all sites in our Group.

As SMG's L&D Manager, you will have a pivotal role in influencing the development of our culture and behaviours that drive us to Inspire Futures in the best ways possible. You will work to understand the organisation and its learning needs at all levels using workforce metrics and insights to inform our overall strategy for L&D and influence positive cultural change. You will evolve and manage a learning and development offer that meets the needs of a geographically dispersed, complex and varied organisation in an impactful and inclusive way. Key areas for organisational development include contributing to our 'Open for All' diversity and inclusion people-strategy, developing a behavioural framework, evolving our welcome, managing apprenticeships, and supporting colleague engagement.

Joining us, you'll have significant experience as an L&D professional, with a passion for continuous professional growth. You will be up to date with L&D best practice and will have a track record of translating innovations into practical solutions at individual, team and organisational level. You will be passionate about improving diversity and inclusion in organisations and will naturally ensure your L&D practice is as inclusive as possible. You'll enjoy seeing projects through to completion and making positive impact through the quality of your work. As L&D Manager, you'll be leading a small team within a collaborative department, so you'll be a strong relationship builder and communicator with the ability to think commercially and strategically.

The Science Museum Group (SMG) is here to inspire futures. As the world's leading group of science museums, we share our unparalleled collection spanning science, technology, engineering, mathematics and medicine with over five million visitors each year. Joining us as an employee, you will have the opportunity to develop your career in a world-class museum group. We know work/life balance and wellbeing is crucial to our colleagues, so we currently offer up to 27 days annual leave in addition to bank holidays; BUPA medical and dental care; employee assistance programme; enhanced contributory pension; enhanced occupational sick, maternity, paternity and adoption leave and career breaks.

'Open for All' is one of the Science Museum Group's five core values and sets out our important aspiration to be a place for everyone. As a national museum group, we have an ability to reach a wide and diverse population of audiences, colleagues and partners through our geography and scale.

We are working hard to understand our organisation better and to foster a culture that recognises and values different backgrounds, mindsets, skills, experience, knowledge and expertise. By having greater diversity, we believe that we will be a stronger and better organisation and ultimately will be able to inspire more futures. We therefore welcome applications from those who bring difference.

Does this appeal to you? Please visit our website for further details and to apply.
Museum Website: https://bit.ly/33NlVTh