Jobs
Details: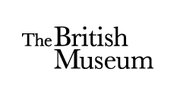 Location:
London
Category:
Fundraising / development

Salary:
£48,982 - £54,607 per annum
Contract type:
Contract
Permanent
Hours:
Full time
Telephone:
020 7323 8000
Head of Corporate Relations
Head of Corporate Relations
Development
Full-Time
Permanent
Salary: £48,982 - £54,607 per annum
Application Deadline: 12PM on 29 October 2020

The British Museum is seeking a Head of Corporate Relations to join the Development department. The main purpose of this role is to maximise sponsorship and philanthropic income from the corporate sector through exceptional relationship management and supporter engagement. Supported by a team of three and situated within the wider Development department, the Head of Corporate Relations will develop the corporate fundraising programme to increase its revenue and impact.

The successful candidate will have a deep understanding of sponsorship and corporate giving; a proven track record of effective relationship management; and a commitment to the British Museum's mission. Experience of leading and motivating a high performing team is essential, as is the ability to shape and deliver an ambitious fundraising strategy. A strong team player, the postholder will work collegiately and collaboratively as a member of the Development Department's Leadership Team and with colleagues across the Museum.

This is an excellent opportunity for a dynamic, entrepreneurial fundraiser to drive the corporate relations programme forward and to make a significant contribution to the Museum.

Key Areas of Responsibility:

Shaping and delivering a strategy for raising funds from the corporate sector to meet income targets and support priority initiatives, including exhibitions, public programmes, capital projects, and the core work of the Museum.
Leading and motivating the Corporate Relations Team (Corporate Relations Manager and two Corporate Relations Officers).
Identifying, cultivating and stewarding corporate supporters.
Supporting the Director of Development and senior leadership with high level donor/sponsor approaches.
Working diplomatically and cooperatively with internal stakeholders, and contributing to the wider Development Department as a member of the department's Leadership Team.


Person Specification:

Educated to at least undergraduate degree level or equivalent.
Experience working in a revenue-generating fundraising/sales role for at least three years with knowledge of best practice in UK corporate fundraising.
Experience of setting and successfully executing strategies for year-on-year income growth and securing high value, multi-year corporate partnerships.
Highly organised and adaptable as well as being able to prioritise fundraising targets effectively whilst working under pressure to meet deadlines.
An individual with excellent people management skills who is a confident and influential communicator, both verbally and in writing, and has proven experience of working with senior staff in a collaborative and effective manner.
Museum Website: https://bmrecruit.ciphr-irecruit.com/templates/CIPHR/jobdetail_3263.aspx