Jobs
Details: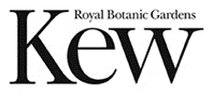 Location:
Kew Gardens, TW9 3AE
Category:
Fundraising / development

Salary:
£35,000 - £45,000 per annum, depending on skills and experience
Contract type:
Contract
Permanent
Hours:
Full time
Telephone:
00000000000
Research Manager (Philanthropy)
As we are preparing to embark on a major fundraising campaign, the Research Manager will play a key role in our efforts to grow income, reach new audiences and make a contribution to a programme of activities from project evaluation, to prospect identification and pipeline development.
We are looking for an experienced and confident researcher, with a minimum of three years' experience in prospect development and a track record in providing prospect assessments to join us. A great communicator, you will be comfortable providing strategic advice to fundraising colleagues across all seniority levels, including on effective development and management of portfolios.

The Research Manager role is key in preparing Kew for a successful fundraising campaign and will have the opportunity to work with a wide range of stakeholders, using fundraising acumen to match funding needs to the right audience, whether that is individuals or organisations. Strategic thinking, strong relationship management skills and the ability to work with stakeholders and design clear briefs are for these reasons essential for this role.

Being part of a team with ambitious targets and a mandate to set strong foundations for the future, you will be a committed team player who is able to work with others to find solutions to challenges, as well as take ownership of your own projects.

The salary will be £35,000 - £45,000 per annum, depending on skills and experience.

Our fantastic benefits package includes opportunities for continuous learning, a generous annual leave entitlement, flexible working to help you maintain a healthy work-life balance, an Employee Assistance Programme and other wellbeing support such as cycle to work scheme and discounted gym membership. We also offer a competitive pension, an employee discount scheme and free entry into a wide range of national museums and galleries, as well access to our own beautiful gardens at Kew and Wakehurst.

If you are interested in this position, please submit your application through the online portal, by clicking "Apply for this job".

We are committed to equality of opportunity and welcome applications from all sections of the community. We guarantee to interview all disabled applicants who meet the essential criteria for the post.

No agencies please.
Museum Website: https://careers.kew.org/vacancy/research-manager-427915.html