Jobs
Details: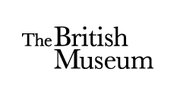 Location:
Bloomsbury
Category:
Librarian

Salary:
£29,958
Contract type:
Contract
Contract
Hours:
Full time
Telephone:
+44 (0)20 7323 8000
Project Librarian: Britain, Europe and Prehistory
Project Librarian: Britain, Europe and Prehistory
Collection Projects and Resources
Full-Time
Fixed-Term (9.5 Months)
£29,958 per annum
Application Deadline: Midday on 25 September 2020

The British Museum is seeking a Project Librarian: Britain, Europe and Prehistory (BEP) to join the Collection Projects and Resources department. The main purpose of this role is to undertake a comprehensive audit, stock-take and review of the Museum's library relating to the BEP department, with a view to rationalising and reorganising these holdings prior to their relocation.

Key Areas of Responsibility:

•Devise and conduct a full stock-take of the holdings.
•Plan and supervise the relocation.
•Make any necessary adjustments to the relevant catalogue records.
•Create new catalogue records as required
•Provide the Librarian with regular progress reports.
•Identify and evaluate material for disposal, liaising with internal stakeholders.
•Communicate and consult with stakeholders across the Museum.
•Undertake any other relevant tasks as required.

Person Specification:

•Educated to undergraduate degree level in librarianship or information management that is accredited by CILIP or work-based training and a CILIP qualification.
•Experience of working in a research-driven special or academic library environment as a Librarian or library assistant.
•Knowledge of at least one other European language and experience of managing large specialist research-level library collections, cataloguing to RDA/AACR2 and MARC standards, and cataloguing on a major library system.
•An excellent communicator, both written and verbally, with great time management skills who can work as part of a team or independently.
Museum Website: https://bmrecruit.ciphr-irecruit.com/templates/CIPHR/jobdetail_3206.aspx