Jobs
Details: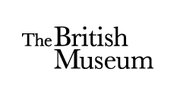 Location:
Bloomsbury
Category:
Fundraising / development

Salary:
£26,394
Contract type:
Contract
Permanent
Hours:
Full time
Telephone:
+44 (0)20 7323 8000
Data Coordinator
Development
Full-Time
Permanent
£26,394 per annum
Application Deadline: 12PM on Monday 21 September 2020

The British Museum is seeking a Data Coordinator to join the Development department. The main purpose of this role is to administer Membership data on the database in a way to ensure a level of excellence in all Membership and Development processes. Reporting to the Database Manager and line managing the Database Assistant, the Data Coordinator is responsible for the administration of Direct Debit processing, and the accuracy and development of data in support of the donor journey.

Key Areas of Responsibility:

•To administer and manage data input and processing within the department database. Ensuring absolute accuracy of information on the database and ensuring that all data is held in accordance of GDPR, PCI regulations and The Fundraising Promise.
•To take primary responsibility for implementing improvements and maintaining exceptional accuracy in Direct Debit management.
•To administer the process of Membership direct debit and cash reconciliation by importing, cleaning and segmenting data with the support of the Database Assistant.
•To support the Database Manager with the development and maintenance of the Database plan, developing database projects and robust systems which will identify the users' priorities for the system and that the system is fit for purpose.
•To monitor users on the database and identify additional training needs, and train new colleagues across the department, particularly in Membership Services to use Raiser's Edge.
•Line managing the Database Assistant, and providing technical support for the Membership Services team as appropriate.

Person Specification:

•Educated to at least undergraduate degree level or equivalent experience.
•Demonstrable experience of working in a fundraising office environment where you have handled financial data, developed and administered effective processes and have knowledge of CRM databases and Microsoft packages.
•An excellent communicator, both written and verbally, who can work as part of a team or on own initiative alongside having experience of supervising others.
•A logical and analytical mind, good at problem solving and implementing solutions as well as having strong attention to detail.
•Availability to work occasional evenings and weekends.
Museum Website: https://bmrecruit.ciphr-irecruit.com/templates/CIPHR/jobdetail_3243.aspx