Jobs
Details: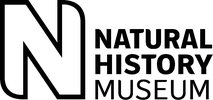 Location:
South Kensington
Category:
Fundraising / development

Salary:
£29,382 per annum
Contract type:
Contract
Permanent
Hours:
Full time
Telephone:
N/A
The Natural History Museum is both a world-leading science research centre and the most visited natural history museum in Europe. With a vision of a future in which both people and the planet thrive, it is uniquely positioned to be a powerful champion for balancing humanity's needs with those of the natural world.

It is custodian of one of the world's most important scientific collections comprising over 80 million specimens. The scale of this collection enables researchers from all over the world to document how species have and continue to respond to environmental changes - which is vital in helping predict what might happen in the future and informing future policies and plans to help the planet.

The Museum's 300 scientists continue to represent one of the largest groups in the world studying and enabling research into every aspect of the natural world. Their science is contributing critical data to help the global fight to save the future of the planet from the major threats of climate change and biodiversity loss through to finding solutions such as the sustainable extraction of natural resources.

About the role

The Development Directorate has transformed the Museum's approach to institutional fundraising and achieved significant success in securing a number of transformational and philanthropic gifts. Also, with now having just launched our new strategy to 2031 to respond to the planetary emergency, this is a particularly exciting time to contribute to a dynamic department that plays a key role in delivering this strategy!

You will support the department's front-line fundraisers across a portfolio of projects. Working on accurate and timely account management for key, high-value supporters, data management, you will also support the team on identifying and approaching new potential donors.

Maintaining the highest standard of communication with external contacts, you will be sure to maximise opportunities and relationships between donors and the Museum to the greatest value for the whole Museum.

About you

As you will be required to work both with immediate colleagues as well as building successful working relationships with colleagues at all levels across the Museum, you will need to have excellent interpersonal skills and a high standard of communication.

You will also bring with you proven experience of managing or liaising with either clients, customers, or charity donors, as well as cross-team working and liaising with multiple stakeholders.

Ideally you will have experience working in a fundraising environment, however this is not essential but a good understanding of the process of fundraising will be advantageous. This is an excellent opportunity to learn and develop for a professional eager to advance their career in fundraising.

Closing date: 9am on Wednesday 23 September 2020
Interviews expected on 2 October

To apply, please visit https://careers.nhm.ac.uk/ and upload your CV with a covering letter, which clearly outlines how you meet our person specification.
Museum Website: https://careers.nhm.ac.uk/templates/CIPHR/jobdetail_1942.aspx