Jobs
Details: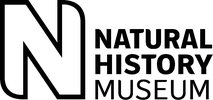 Location:
South Kensington
Category:
Marketing
Press/PR

Salary:
£34,421 - £35,692 per annum
Contract type:
Contract
Contract
Hours:
Other
Telephone:
N/A
External Communications and Engagement Manager
The Natural History Museum is both a world-leading science research centre and the most visited natural history museum in Europe. With a vision of a future in which both people and the planet thrive, it is uniquely positioned to be a powerful champion for balancing humanity's needs with those of the natural world. It is custodian of one of the world's most important scientific collections comprising over 80 million specimens. The scale of this collection enables researchers from all over the world to document how species have and continue to respond to environmental changes - which is vital in helping predict what might happen in the future and informing future policies and plans to help the planet. Over 300 scientists based at the Museum tackle important global challenges, spanning mineral scarcity, food security and biodiversity loss. The Museum is globally renowned for excellence in science and research and championing digital capacity and innovation. We are at a pivotal moment in our history as we launch a new strategy setting out our role as the natural world faces increasing threats. Building on our world-leading collection, global reputation for science and as one of the world's leading visitor attractions, the NHM has ambitious plans leading up to the 150 anniversary of the opening of the Waterhouse Building in 2031, making this a truly exciting time to be part of the NHM team. About the role You will develop and implement a multi-year communications strategy aligned with the development of a new site at Harwell, to increase engagement with scientific users of the NHM's collections and scientific partners, both national and international. You will be working in a fast-paced and varied environment, playing a crucial role in shifting perceptions of the Museum, helping us to fully realise the benefits of the new site. This role is suitable for flexible working and could be filled at any level between 3 to 5 days a week or an alternative arrangement such as term time only. Please note that a pro rata salary will be applied for arrangements below a full time equivalent. About you A talented self-starter, you will be an experienced communications professional with the ability to establish key relationships quickly. You will be able to consistently and accurately communicate complex ideas to specialist and non-specialists, ideally gained through working with academics, scientists or technical specialists. Fixed Term Contract: 7 years Closing date: 9am on Monday 17 August 2020 Interviews will be held: 31 August & 1 September To apply, please visit https://careers.nhm.ac.uk/ and upload your CV with a covering letter, which clearly outlines how you meet our person specification.
Museum Website: https://careers.nhm.ac.uk/templates/CIPHR/jobdetail_1926.aspx