Jobs
Details: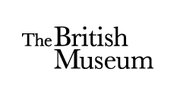 Location:
Bloomsbury
Category:
Scientific

Salary:
30348
Contract type:
Contract
Contract
Hours:
Full time
Telephone:
+44 (0)20 7323 8000
Scientist: Mass Spectrometry Technician
Scientist: Mass Spectrometry Technician
Scientific Research
Full-Time
Fixed Term, 12 months
£30,348 per annum
Application Deadline: Midday on 1 June 2020
The British Museum is seeking a Scientist: Mass Spectrometry Technician to work as part of a team within the Scientific Research department. The post-holder will provide technical expertise, support and oversight of the mass spectrometry facilities. This includes effective maintenance, troubleshooting, sample preparation, analysis and safe use of combined gas chromatography-mass spectrometry (GC-MS) and liquid chromatography-mass spectrometry/mass spectrometry (LC-MS/MS).
Key Areas of Responsibility:
Oversee the day-to-day operation and maintenance of the mass spectrometry facilities in the Department of Scientific Research and enforce safe working practices in this area.
Maintain the instrumentation, operating software, associated on-line peripherals and sample preparation facilities.
Develop the facility through analytical method development and implementation of new methods of sample preparation.
Maintain records and archive of mass spectrometry data and take stock controls related to the facility
Contribute to publications and reports in collaboration with colleagues.
Person Specification:
Educated to postgraduate level in a science-related discipline.
Experience of working in a multiple user analytical science facility where you have practical knowledge of combined GC-MS and LC-MS and varied sample preparation techniques.
Good communication skills, both verbally and written, with strong team working abilities as well as the capacity to work on your own initiative to solve complex problems.
Organised and able to work methodically and accurately whilst also showing commitment to health and safety with completion of UK COSHH and risk assessments.
Museum Website: https://bmrecruit.ciphr-irecruit.com/templates/CIPHR/jobdetail_3064.aspx