Jobs
Details: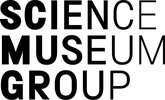 Location:
Science Museum, South Kensington + others (South Based)
Category:
Other
Digital

Salary:
£45,000 + benefits
Contract type:
Contract
Permanent
Hours:
Full time
Telephone:
02079424222
The Science Museum Group is all about inspiring futures. Due to our ambitious growth and development plans, our Digital Department has launched an exciting project to transform text into data to extract meaning and make connections. This research project will be undertaken as part of the AHRC-funded 21-month Heritage Connector project which directly brings together researchers from the Science Museum Group, School of Advanced Study, University of London; and the V&A.
To support us with this work, we are recruiting a Research Developer who will work on this innovative developmental research project into the benefits of using computational techniques to create links between the SMG collection and Wikidata at scale and the opportunities afforded by such linkages.
In this role, you will be the main developer on the project and you will work with all of the project partners to explore existing disambiguation techniques in a systematic manner, propose new methodologies and develop prototypes and demonstrators to showcase the benefits of linking a museum collection to a large knowledge graph such as Wikidata.
The ideal candidate will have an interest in working with museum data and the possibilities presented by linking collections with large, public knowledge graphs and external data sources. You will have experience in using techniques such as machine learning, entity extraction and named entity recognition. Previous experience working with and/or linking to Wikidata or large public knowledge graphs would be beneficial. You are also likely to have a background in working with data management and/or a broad range of web technologies.
As well as having suitable technical knowledge and experience, you will have excellent reporting, communication, project management and interpersonal skills and will be comfortable working collaboratively with researchers from multiple backgrounds and levels of technical know-how.
In return, you will be offered excellent benefits, including 25 days annual leave in addition to Bank Holidays, a contributory pension scheme, BUPA medical and dental care, an annual season ticket loan and numerous staff discounts whilst developing your career in a world class museum group.
Does this ignite your curiosity? If so, please visit our website for further information and to apply: http://bit.ly/2vgYkvR
Museum Website: http://bit.ly/2vgYkvR