Jobs
Details: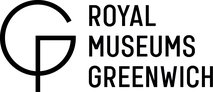 Location:
Greenwich
Category:
Administration

Salary:
Contract type:
Contract
Voluntary
Hours:
Other
Telephone:
0208 312 6784
Membership Office Volunteer
This role will provide office support to a small, busy and friendly team. The Membership Office at Park Row will provide the base location but you may be asked, at times, to volunteer across different sites of the Museum.
This is a great time to join Membership as it implements its ambitious targets for future growth. Currently the Museum has over 9000 Memberships and we are aiming substantial growth this year. Further details can be found on the RMG website.
Coordinated by: Membership Officer
Key Responsibilities
Office support
Helping with the daily tasks of the Membership Office, including
• Processing new Memberships and renewals
• Updating Members' data on our database system
• Assisting the Membership Officer with our financial processes
• Assisting with Members' enquiries via telephone and email
• Assisting with occasional other duties as required, such as proof-reading and data analysis

Support at Members Events
• Provide assistance at Members Events such as lectures and family days, including preparation, administration and attendance
What we are looking for in you:
• Strong IT skills and experience of databases and Excel, having an especially strong attention to detail
• Strong communication skills
• Enthusiasm for the work of the Museum and a desire to enrich our Members' experience
• Desire to contribute to the success of the Membership scheme
What's in it for you?
• Being part of an ambitious team at a time of major growth
• Gaining insight into the Museum's Membership scheme and procedures
• Having access to museum staff and expertise, and gaining knowledge and skills in a national Museum
• Developing your administrative and communication skills
• This role is ideal for someone keen to grow their career in a busy Development Department within a museum with exposure to different aspects of fundraising.
• Training and induction provided
You will also have access to discounts in our shops and restaurants. Travel can be reimbursed up to a limit of £12 per return journey (conditions apply). Please note we are unable to provide parking facilities.
Time Commitment:
Minimum 1 weekday per week. The role is expected to continue for a minimum of 3 months and candidates should be able to commit to this length of time, with the possibility of extension. Your volunteering would generally be on a weekday but would include occasional evenings and weekends for Members events.
The deadline for applications is the Monday 2 March 2020. Informal interviews are planned for a weekday in mid-March.
Museum Website: https://app.vacancy-filler.co.uk/salescrm/Careers/CareersPage.aspx?e=LMo8nnTwYNYaEEuomO-4tfUoyovd0cjRCq7vIJEE1zBKt0mUFkx3pyboU-NF2VPGTMRktYVkhXo&iframe=True&iframe=false&iframe=True&HideCareersLink=Tr