Jobs
Details: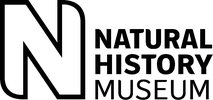 Location:
Kensington and Chelsea, London
Category:
Archivist
Conservation
Librarian
Scientific

Salary:
Up to £30877 per annum + + benefits
Contract type:
Contract
Permanent
Hours:
Full time
Telephone:
0207 942 5000
The Natural History Museum (NHM) is a world-class visitor attraction, leading science research centre and commercial event space. We use our unique collections and unrivalled expertise to tackle the biggest challenges facing the world today. We care for more than 80 million specimens, both in our London and Tring museums, spanning billions of years and welcome more than five million visitors annually. Our Registry is part of the Museum's Science Directorate which is responsible for the policy, planning and management of Museum science. The Registry team ensure the Museum's collections are made and used appropriately. This includes drafting Museum-wide policy relating to the use of collections, setting standards of documentation, delivering an advisory and best practice role relating to collections, and providing support for any item leaving or entering the Museum for either long-term or temporary display. The Museum has launched an ambitious strategy to 2031, the work of the Registry underpins several key strategic priorities including securing the future of our collection, engaging and involving the widest possible audience, transforming the study of natural history and developing our gardens and galleries. With a collection of over 80 million items covering books, manuscripts, art works, botany, entomology, zoology, mineralogy and palaeontology and an ambitious exhibition programme both at the NHM and internationally, there are always new challenges and new things to learn. About the role As Assistant Registrar with a focus on item movement standards across the Museum, your role will work closely with the Deputy Registrar who has overarching responsibility for lending and borrowing. You will help secure the future of our collection by supporting the entry and exit of items, through this activity you will develop an expertise in licencing and regulation that affects the movement of the Museum's collections; including CITES, Access and Benefit Sharing, Dangerous Goods and Arts Council Export Licencing. You will use this knowledge to provide bespoke advice to research and curation projects. Your work will enable the Museum to develop its gardens and galleries and engage and involve the widest possible audience by supporting documentation and best practice relating to lending, borrowing and new acquisitions for exhibitions. Working with Conservation and other colleagues in Science Group as well as Security, Engagement Group, Project Office and external partners the role holder will use their skills in exhibition loan management to support the development of exhibitions at South Kensington and Tring, as well as nationally and internationally. About you You will have demonstrable experience of organising the entry and exit of objects into a museum or gallery for acquisition and/or display including negotiation of contracts, transportation, licensing, and insurance or indemnity to defined timelines. Your background will have an element of undertaking due diligence research for example related to loans or acquisitions, providing advice on best practice and experience of item handling within a museum or gallery context. Closing date: 09:00 on Tuesday 25 February 2020 Interviews expected 10 March To apply, please visit https://careers.nhm.ac.uk/ and upload your CV with a covering letter, which clearly outlines how you meet our person specification.
Museum Website: https://www.aplitrak.com/?adid=ZXZlbHluLjc1MDg4LjExMTkzQG5obS5hcGxpdHJhay5jb20