Jobs
Details: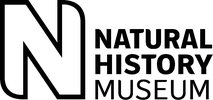 Location:
Kensington and Chelsea, London
Category:
Administration
Research
Scientific

Salary:
Up to £29382 per annum + benefits
Contract type:
Contract
Contract
Hours:
Full time
Telephone:
0207 942 5000
Senior Department Coordinator (Earth Sciences)
The Natural History Museum (NHM) is a world-class visitor attraction, leading science research centre and commercial event space. We use our unique collections and unrivalled expertise to tackle the biggest challenges facing the world today. We care for more than 80 million specimens, both in our London and Tring museums, spanning billions of years and welcome more than five million visitors annually. We are at a pivotal moment in our history as we launch a new strategy setting out our role as the natural world faces increasing threats. Building on our world-leading collection, global reputation for science and as one of the world's leading visitor attractions, the NHM has ambitious plans leading up to the 150 anniversary of the opening of the Waterhouse Building in 2031, making this a truly exciting time to be part of the NHM team. About the role Our Earth Sciences Department is part of a large science group that houses some of the largest and most significant scientific natural history collections in the world. The Earth Sciences Department Operations Team (ESDOT) supports this successful and diverse department to deliver its objectives and excel. You will sit within a solutions-focused role, as part of the Department Operations Team which delivers highly effective operational planning, projects and change management within the Department. You will oversee and manage the coordinate a range of activities within the department, but also projects that engage different departments across the Museum. You will also support the management team meetings by proactively producing agendas and tracking actions/decisions on behalf of the Chair and working with the DC to schedule internal invitees and ensure the smooth running of the meetings and ensure the team discuss issues relevant to the planning cycle as well as topical issues. You will also coordinate the communication flow coming from that group, identifying best channels and developing content relevant to the Department audience and NHM stakeholders using various communication channels & tools You will also line manage the Department Coordinator, advising on Museum best practice and process, to ensure the team operates efficiently and effectively. About you You will have a background in providing secretarial support including producing accurate minutes and agendas, and diary scheduling; as well as possessing excellent interpersonal and communication skills. You are confident in using complex IT, including working knowledge of Microsoft Office Suite and the ability to use common software platforms e.g. electronic health and safety, HR systems etc. You will pride yourself on good record-keeping ability, and accuracy and attention to detail. Contract: Fixed Term Contract, ending March 2021 Closing date: 09:00 on Tuesday 18 February 2020 To apply, please visit https://careers.nhm.ac.uk/ and upload your CV with a covering letter, which clearly outlines how you meet our person specification.
Museum Website: https://www.aplitrak.com/?adid=ZXZlbHluLjk2NzcyLjExMTkzQG5obS5hcGxpdHJhay5jb20