Jobs
Details: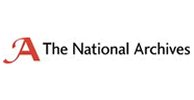 Location:
The National Archives, Richmond-upon-Thames, London, TW9 4DU
Category:
Education
Fundraising / development
Outreach
Press/PR

Salary:
£34,657
Contract type:
Contract
Contract
Hours:
Full time
Telephone:
020 3985 5979
Project Manager: Bridging the Digital Gap
About the role
Working in archives is fundamentally changing as digital material becomes more and more central to what we do. This presents huge challenges in the ways archives work but also gives archives huge opportunities to work differently, engage with new audiences and value different skills in our workforce.

This role, funded by The Heritage Lottery Fund, Skills for the Future Programme, leads an exciting project to bring new people with new skills into the archive workforce and to enable them to complete a bespoke learning programme, supported by excellent workplace learning in organisations across the country.
We are looking for an individual with a track record of developing and delivering projects, building strong relationships and of working to inspire and motivate.
The role will involve travel within the UK.
Join us here in beautiful Kew, just 10 minutes' walk from the Overground and Underground stations, and you can expect an excellent range of benefits. They include a pension and flexible working, as well as discounts with local businesses (e.g. beauty salons and bars). We also offer wellbeing resources (e.g. on-site therapists) and have an on-site gym, restaurant, shop and staff bar.
For a full job description and to apply, please click the link below.
Museum Website: https://www.civilservicejobs.service.gov.uk/csr/jobs.cgi?jcode=1662669