Jobs
Details: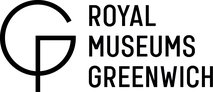 Location:
Greenwich
Category:
Outreach

Salary:
£23,000-£30,000 per annum
Contract type:
Contract
Temporary
Hours:
Part time
Telephone:
0208 312 8514
National Outreach Coordinator: Armada Legacy Project
Royal Museums Greenwich has acquired the iconic Armada portrait of Elizabeth I for the nation and carefully conserved it to preserve it for future generations. Since its acquisition, the portrait has been the subject of several exhibitions and public programmes working with, and learning from, a network of partners. The Museum now seeks to engage with new national partners to create a lasting legacy for young people around the country, using the portrait and Elizabeth I's Tilbury speech to support and encourage young people to speak out about important issues today.
This project runs to July 2021 and the key audiences will be secondary school pupils and English teachers. It will centre on wellbeing and confidence-building for young people through the development of oracy skills for learning, communication and public speaking. Royal Museums Greenwich will deliver in partnership a national oracy and public speaking programme to schools in three key areas across the country, taking the Armada portrait of Elizabeth I and her Tilbury speech as the starting point and inspiration. Through online resources and in-school facilitation, the portrait will be 'unpacked' to explore topics such as gender, identity and power and students will be supported to speak out on topics that are important to them.
The project team seeks to appoint a project co-ordinator for this exciting phase of activity.
Royal Museums Greenwich works to eradicate discrimination on the basis of race, religion, gender, gender identity, sexual orientation, disability, pregnancy and maternity, age and marital status. We also recognise that people can be disadvantaged by their social and economic circumstances, so we will also work to eliminate discrimination and disadvantage caused by social class. We particularly welcome applications from disabled people and people who identify as Black, Asian or Minority Ethnic, as these groups are currently under represented in our workforce.

Terms and conditions
The post holder will work a 21-hour week net, core hours 9.00am to 5.00pm, three days a week in agreement with line management. Regional travel to schools is essential to the project co-ordination.

Interviews are planned for w/c 10 February 2020

Please follow the link to see a full job description and to apply online.
Museum Website: https://www.rmg.co.uk/WORK-SERVICES/JOBS-VOLUNTEERING/JOB-OPPORTUNITIES