Jobs
Details: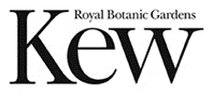 Location:
Kew Gardens, TW9 3AE
Category:
Administration
Buildings and facilities
Legal
Other

Salary:
£32,000 to £37, 865 per annum, depending on skills and experience. 
Contract type:
Contract
Permanent
Hours:
Full time
Telephone:
0208 332 3141
Estates contracts manager
The main purpose of this role is to support the Estates Operations & Capital Development Department in increasing operational efficiency, by developing, implementing and maintaining a best practice contract management process across the Estates Department supplier base, which will attending contractor quarterly review meetings, maintaining departmental supplier base and actively participating in tendering processes.
To be successful in this position, you'll need to have demonstrable contract management experience and experience of working in a large organisation. You'll also have extensive knowledge of the following;
Knowledge of detailed quality contract creation and criterion
Previous Tender processes & tender evaluation experience, in particular within FM function
GDPR
Modern Slavery Act
Bribery Act.
The salary will be £32,000 to £37, 865 per annum, depending on skills and experience.
Our fantastic benefits package includes opportunities for continuous learning, a generous annual leave entitlement, flexible working to help you maintain a healthy work-life balance, an Employee Assistance Programme and other wellbeing support such as cycle to work scheme and discounted gym membership. We also offer a competitive pension, an employee discount scheme and free entry into a wide range of national museums and galleries, as well access to our own beautiful gardens at Kew and Wakehurst.
If you are interested in this position, please submit your application through the online portal, by clicking "Apply for this job".
We are committed to equality of opportunity and welcome applications from all sections of the community. We guarantee to interview all disabled applicants who meet the essential criteria for the post.
No agencies please.
Interviews are planned for week commencing 3rd February.
Museum Website: https://careers.kew.org/vacancy/contracts-manager-410515.html