Jobs
Details: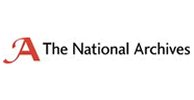 Location:
The National Archives Kew, Richmond, Surrey, TW9 4DU
Category:
Archivist
Events
Exhibitions
Outreach
Research

Salary:
£26,708 - £30,929
Contract type:
Contract
Permanent
Hours:
Full time
Telephone:
020 3985 5979
About us:

The Collections Expertise and Engagement (CEE) department of The National Archives provides both expert knowledge of the records of The National Archives and advice on how to access and interpret them to a diverse audience of the public, academia and wider government.

Our art records include original items from many different sources. There are sketches and illustrations in Colonial Office records and First World War regimental diaries; as well as commissioned paintings and other art works used for propaganda and government advertising campaigns. Our records relating to the 1951 Festival of Britain include original paintings and drawings as well as contextual documents such as letters and contracts; and our Victorian copyright registration records include thousands of art works.

To find out more about our art records read our research guide to Art and Artists, and to see some examples of digitised art works browse our Image Library

As well as the above, The National Archives has records of almost three million designs covering the period 1839-1991. They include textiles, glasswork, metalwork, ceramics, furniture, wallpaper and other decorative arts and manufactured objects. These records are in the form of drawings, paintings and photographs as well as many thousands of textile and wallpaper samples by people such as William Morris and Christopher Dresser.

Photographs appear in files relating to war, crime, surveillance and Britain's presence around the world, but we also hold many hundreds of thousands of photographs that were registered for copyright protection, including around 1,000 images by Eadweard Muybridge.

The Visual Collections team has specialist knowledge of this under-researched area of our collection and is working to raise awareness of its potential for research, commercial opportunities and public engagement.
About the role:

As a records specialist you will be supporting The National Archives' priorities to grow our audiences by connecting with new and existing users and changing the way people think about archives.

You will
• carry out research into our art-related collections to become expert in these areas
• share your knowledge through blogs, articles, research guides, training events, social media, conferences etc
• build relationships and develop projects with art practitioners, academics and researchers to raise awareness of the potential of our collection
• contribute your ideas around art-related records to our existing Events and Exhibitions programming
• develop your own proposals to inspire new audiences to engage with our collections in different ways
• work with our Publishing and Licensing team to identify opportunities for commercial exploitation of the hidden gems in our collection
• develop proposals for research funding

You will also help to staff our public advice service, delivering research advice to the public through different channels such as online chat, email and in person.

About you:

You will have a knowledge of and passion for British art and artists, ideally with some understanding of archival collections; and you will relish the opportunity to share your passion with others.
You will have an interest in, and a willingness to learn about, other aspects of our visual collections such as photographs, design, architecture and maps.
You will have experience of using art to engage a variety of audiences in inspiring and creative ways
You will be happy to work in a small team in the Collections, Expertise and Engagement department and also to build relationships with other teams across the organisation
You will be confident in your own expertise and able to lead on relevant projects or initiatives, but also keen to learn from and collaborate with colleagues.
You will understand what makes a good visitor experience and be able to advise researchers in a helpful and professional manner.
For the full job description and to apply, please click the link below.
Museum Website: https://www.civilservicejobs.service.gov.uk/csr/jobs.cgi?jcode=1655755