Jobs
Details: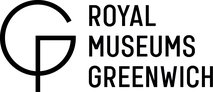 Location:
Greenwich
Category:
Collections Care

Salary:
Circa £37k
Contract type:
Contract
Permanent
Hours:
Full time
Telephone:
0208 312 8514
Senior Manager, Collections Information and Registration
Royal Museums Greenwich (RMG) includes the National Maritime Museum and Queen's House, the Royal Observatory Greenwich and Peter Harrison Planetarium, the tea clipperCutty Sark,and the Prince Philip Maritime Collections Centre (PPMCC) in Kidbrooke, SE London. Our mission is to enrich people's understanding of the sea, the exploration of space, and Britain's role in world history. Our sites, collections and themes tell epic stories of British maritime history – spanning a wide range of diverse histories and themes.
RMG has begun an exciting new phase of collections and conservation access, enabled by the state-of-the art-facilities created at PPMCC. The dynamic programme opening up this unique access to collections and expertise, is creating a new level of 'behind the scenes' experience for visitors to PPMCC. The programme aims to benefit the local community, communities of interest, supports curriculum related learning and supports opportunities for professional skills development.
Job Purpose
This role requires an experienced collections-related manager with a passion for providing and promoting access to collections and collections management skills. The Senior Manager, Collections Information and Registration will provide strategic leadership across teams responsible for the administration of acquisitions, loans, disposals, audits, digital collections and asset management and security, and statutory compliance.
The Senior Manager, Collections Information and Registration will support the Head of Collections Services by providing collaborative and effective day-to-day management of working priorities. They will be empowered to work with accountable autonomy, and will ensure that communication, regular reporting and transparent decision-making are central to their approach.
Terms and Conditions
Core hours of work will be 36 per week, 9.00am - 5.00pm, Monday to Friday, with an additional hour to be worked as agreed upon with management.
The post-holder will be subject to additional pre-employment checks in line with Known Consignor criteria.
Salary: £35,000 - £45,000 per annum
To complete an online application form and to see a full list of responsibilities and requirements, please visit follow the link to our website.
Museum Website: https://www.rmg.co.uk/WORK-SERVICES/JOBS-VOLUNTEERING/JOB-OPPORTUNITIES