Jobs
Details: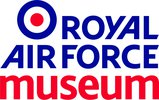 Location:
Colindale
Category:
Other

Salary:
31,637.83
Contract type:
Contract
Permanent
Hours:
Full time
Telephone:
020 82052266
Volunteering Manager
Permanent
Full-time
£31,637.83 per annum
London
The Royal Air Force Museum is a national museum, a Government non-departmental public body (NDPB) and a registered charity, with two public sites at London and Cosford. RAF Museum Enterprises Ltd is the trading arm of the RAF Museum with all profits gift-aided to the Museum to support our charitable activities. Our vision is to inspire everyone with the RAF story – the people who shape it and its place in our lives. Our purpose is to share the story of the Royal Air Force, past, present and future – using the stories of its people and our collections in order to engage, inspire and encourage learning.

We are looking for an experienced Volunteer Manager who is passionate about volunteer development to join our team in London. This is an exciting opportunity for someone to lead on the recruitment, induction, training, management and retention of volunteers. You will work in partnership with volunteer line managers across the site to deliver an excellent volunteering experience to support our mission and vision and ambitious plans.
You will lead on the continued development of RAF Museums volunteering offer, be the champion for volunteers and volunteering both internally and externally, identifying new opportunities to grow the number of volunteers and ensure the right policies, procedures and practices are in place. You will support the organisation to ensure volunteers are supported, empowered and have the essential materials and skills to carry out their roles effectively and ultimately have a great experience throughout their time with the us.

We are seeking someone who enjoys working with others, who can see the bigger picture, as well as know and embrace the detail, is tenacious and takes a positive and proactive approach to making things happen.
The post will be based at our London site.
To apply:
• Please provide your current CV with a covering letter demonstrating how you meet the role specification to [email protected] with 'Volunteering Manager' on the subject line.
• Closing date for applications: 22 November 2019 at 12 noon
• Interviews will take place on: 6 December 2019
Museum Website: https://www.rafmuseum.org.uk/about-us/job-vacancies/volunteering-manager/