Jobs
Details: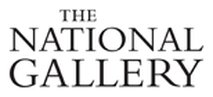 Location:
London
Category:
Buildings and facilities
Collections Care
Conservation
Technician

Salary:
£32,445 pa
Contract type:
Contract
Temporary
Hours:
Full time
Telephone:
0207 747 5909
Preventive Conservation Engineer
Responsibilities include assisting with monitoring shock and vibration, dust levels and any other environmental factors posing a risk to the collection. The post holder will also play a key role in helping to implement established mitigation measures required to ensure collections safety.

Suitable candidates will have formal qualification to at least HNC level in conservation, preventive conservation, conservation science, engineering, facilities management or a similar relevant subject, or equivalent experience. Direct experience of similar building projects and/or of working in a museum or similar institution is desirable. As jobholder you will foster positive working relationships with key stakeholders to ensure collections safety including the National Gallery`s curators, conservators, scientists, art handlers, buildings and facilities and regular contract staff, as well as buildings contractors and consultants associated with the One Galley Project. The candidate must therefore have excellent communication, negotiation and problem-solving skills, be practical and self-motivated but able to work in a team environment, and be able to work flexible hours and to prioritise time and resources to meet demands of a sometimes uneven workload.

As time permits, the successful candidate will also provide wider preventive conservation support to assist in establishing processes and procedures to ensure the safety of the collections in light of the increasing public, private and corporate events programme at the Gallery. The jobholder will be a member of the Conservation Department but will maintain a very close relationship with the Buildings and Facilities Department and have regular contact with the Curatorial and Scientific Departments.

For the full job specification and to apply, please visit the jobs page of our website.
Museum Website: http://www.nationalgallery.org.uk/jobs